Member Profile
Bury Associates Ltd
Working with architects, planners and engineers who demand high quality 3D information.
Since 1997 Bury Associates have been providing high quality surveys to many leading architects and engineers.
Over the last 10 years we have specialised in providing our clients with measured surveys as fully detailed Revit Building Information Models.
* Highly skilled in-house Revit team capable of handling large projects
* One of the UK's most experienced laser scan to Revit/BIM companies
* Extensive experience in high-end family creation
* Intricate architectural modelling
* Structural modelling
* Modelling of MEP systems & plant
Working closely with our clients to deliver Revit models that are both accurate and fully useable.
Past projects in the UK and in other parts of the world have included museums, libraries, major tourist attractions, universities schools, hospitals, residential units, offices, factories and retail outlets.
Our Services include:
* Laser Scanning
* Revit modelling from point clouds
* Topographical Surveys - Revit or 2D/3D CAD
* Measured Building Surveys - Revit or 2D CAD floor plans, elevations & sections
* Underground Services Tracing - Revit or CAD
Quality
We are an ISO9001:2008 Quality Assured Company. Reliable, innovative, expert.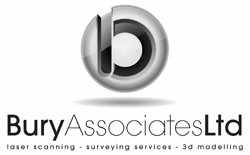 Address
Suite H2
Coventry Place
Blackpole East
Worcester WR3 8SG

Telephone
+44(0)1905 622495
Email
Web
Contacts
Steve Bury - Managing Director