Airbus Defence & Space Ltd
Airbus Defence & Space Ltd
Infoterra Ltd, a leading provider of geospatial products and services, operates across the entire geo-information spectrum – data acquisition and processing, data analysis and interpretation, hosting and delivering large datasets, as well as offering GIS development and consultancy services.
Infoterra provides customers all the benefits of its unique range of airborne and spaceborne resources. Operating a comprehensive range of airborne sensors – including digital cameras, lidar, hyperspectral and thermal instruments – and ground-based survey equipment, Infoterra supplies best-in-class geospatial survey services.
Through GeoPerspectives Infoterra supplies the widest range of aerial survey geo-information products of England & Wales, including aerial photography, colour infra-red imagery and digital surface & terrain models.
Infoterra operates Europe's largest commercial geospatial hosting & archiving facility – storing & managing over a thousand terabytes of geospatial data, and delivering this data in a secure, rapid and cost-effective way. At www.GeoStore.com there is immediate access to off-the-shelf imagery and height data.
Infoterra delivers reliable solutions to both government organisations & commercial users for a range of applications such as: mapping for telecom network planning, environmental noise mapping, land use & forestry mapping, asset monitoring and data to support accurate flood risk assessment.
Infoterra Ltd. is part of the Infoterra Group which comprises companies in France, Germany, Hungary and the United Kingdom, and is a wholly owned subsidiary of Astrium Ltd, an EADS company.
Quality
ISO 9001:2000
ISO 14001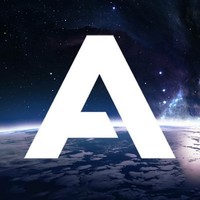 Address
Ground Floor
Jupiter Court
6 Dominus Way
Meridian Business Park
Leicester
LE19 1RP
Telephone
+44 (0)116 240 7200
Fax
+44 (0)116 240 7100
Web
www.airbusdefenceandspace.com/
Locations
Farnborough, Hampshire
Contacts
Phil Brownnett
Olivia Masters