Elaine Ball Technical Marketing Ltd
Elaine Ball Technical Marketing Ltd
Elaine Ball Technical Marketing (EBTM) Ltd is a professional and devoted International Marketing Consultancy, which specialise in helping companies grow and become profitable, through strategic marketing and marketing communications.
While EBTM focus on engineering companies within the Geospatial Industry globally, however are not restricted to this sector. We just know it, very well! Anything related to Geospatial!
The EBTM team have industry knowledge adding value to clients due to understanding of these particular sectors. Terminology, market knowledge, ideal suppliers and a huge network of contacts, gives EBTM a advantage over other Industrial Marketing Consultants.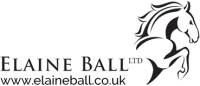 Address
Keepers Cottage
Fellbeck
North Yorkshire
HG3 5EU
Telephone
07825 517850
Email
Web
Twitter
Linked In
Locations
Harrogate
York
Contacts
Elaine Ball – CEO
Amanda Bradshaw – Marketing Communications Director