GEO Business
GEO Business
GEO Business is an annual event held in London for everyone involved in the gathering, storing, processing and delivering of geospatial information.
Developed by industry for industry, GEO Business is organised by Diversified Communications in collaboration with five of the leading industry associations, including; Association of Geographic Information (AGI); The Survey Association (TSA); Royal Institution of Chartered Surveyors (RICS), Chartered Institution of Civil Engineering Surveyors (ICES) and Institution of Civil Engineers (ICE).
Not only is there 200+ strong international exhibition, there is also a strategic conference, cutting-edge seminar sessions, a hands on workshop programme, a full social programme and an outside display area – all of which are FREE to attend.
Ultimately the success of this event is best judged by the many comments received afterwards including, "the best geospatial event ever" to "it exceeded all of our expectations" and others saying it was a "breath of fresh air for the industry" and "the dawn of a new era for the geospatial community".
Alongside GEO Business is The GeoDATA Forum, officially supported by the AGI and OGC and sponsored by Verisk, housing some of the leading organisations in the field of geospatial data software and services.
Updates on both events can be found on our website.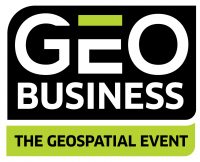 Address
The Pike House
George Street
Nailsworth
Glos
GL6 0AG
Telephone
+44 (0) 1453 836363
Fax
+44 (0) 870 4867247
Email
Web
Twitter
www.twitter.com/GeoBusinessShow
Contacts
Ollie Hughes – Event Director
Stephen Herring – Sales Manager