Icelabz Solutions Ltd
Icelabz Solutions Ltd
Icelabz Solutions ltd was established in 2009 providing Engineering, Topographic, Measured Building and Monitoring surveys.
During the past eight years, we have achieved a compelling reputation for providing conscientious and reliable service to architects, property developers, public and private bodies located throughout the southeast of England.
Our Team
Our team is comprised of professional Land surveyors, civil engineers, draftsmen and office personnel.
We allocate each project to match with our qualified personnel to ensure that our clients receive the best services.
We use bespoke communication system offering an excellent co-ordination among our team and our customers.
Our Size
Our firm is large enough to effectively handle highly complex projects, yet small enough to deliver personalised service. The directors are personally involved in every project and offer a personal touch and it is one of the reasons we perform to the expectations of our clients.
Our Work
We use FARO Laser scanner supported by Leica Total station and GPS/GNSS to capture fast, straightforward and accurate measurements of buildings. Our tailored processing program and LSS software enable us to achieve a standout end product.
Quality
RISQS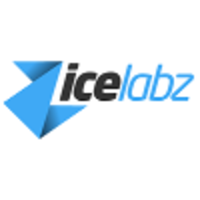 Address
53 The Meadow Way
Harrow
Middlesex
HA3 7BP
Telephone
02037443020
Fax
02089316849
Email
Web
Twitter
Linked In
Contacts
Jaleesha Butt – j@icelabz.co.uk
Youv Rambun – youv@icelabz.co.uk
Bhavesh Ramburn – b@icelabz.co.uk