Microdrones GmbH
Microdrones GmbH
More than 1500 businesses worldwide trust Microdrones. Since 2005, our passionate team of aircraft engineers, software developers and payload integration experts have lead the market for professional drone applications.
In 2019 and beyond, Microdrones will continue to offer best in class R&D, manufacturing, sales, service and a strong marketing footprint across 6 continents, with more than 220 employees worldwide.
The mission? To transform customer needs into effective, efficient, end-to-end systems for professionals. The Microdrones heritage of German engineering is carried through the entire aircraft design, resulting in industry-leading flight times, incredible resistance to harsh conditions, and smart integration.
Quality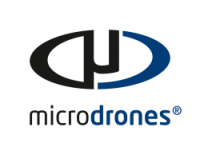 Address
Microdrones GmbH
Nerzweg 5
57072 Siegen
Germany
Telephone
+33776191476
Email
Web
Twitter
Linked In
Locations
Germany
UK, Manchester
Contacts
Dave Pendrill – European Sales Manager