Survey Control Services
Survey Control Services
Established in 1978, SCS provides innovative solutions to intractable problems, in addition to providing routine surveying and measurement services in:
Land Surveys – topographical surveys at all scales for residential, commercial and industrial development schemes, transportation improvements and recreational facilities.
Engineering Surveys – existing plant layouts, production line alignments, route surveys for overhead power lines, railway yard design, main control networks for construction works.
Building Surveys – precise plans and elevations of existing buildings at large scales.
Inshore/River Surveys – bed levels for lakes, lagoons and other shallow waters to provide digital ground models for engineering works, flood alleviation and holding volumes.
Volumetric Surveys – plans and volumes for bulk material stock control and audit excavation and landfill volumes, air void calculations, restoration and reclamation design
Monitoring Surveys – determination of movements occurring in structures, land settlement measurement, deformation of structures and engineering plant in static or dynamic modes.
Boundary Determinations – investigation and measured survey in connection with boundary disputes, determinations, conveyance plans and corporate takeovers.
Lease Plans – accurate determination of boundaries and areas of retail units and commercial centres for calculation of rents and service charges.
Quality
Holders of BS/EN/ISO 9001 – awarded October 1991 by BSIQA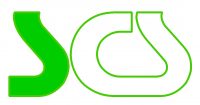 Address
Old Co-operative Buildings
Hookergate Lane
Rowlands Gill
Tyne & Wear NE39 2AJ
Telephone
01207 544996
Email
Web
Contacts
CJ Mills, BSc, (FRICS) – Principal