3D Services Ltd
3D Services Ltd
3D Services offer a modern thinking adaptable service, able to adapt equipment and systems of work to suit all kinds of Engineering and Land Surveys.
Complicated one-off engineering tasks are a speciality, as years of experience have given us a broad knowledge of engineering and setting out methods and procedures.
Our survey skills enable us to carry out a full range of land surveys and measured building surveys including accurate floor plans and street scenes.
Our L.S.S. software knowledge, having been a user for some 15 years, enables us to produce accurate volumetric calculations including cut and fill exercises, reservoir design, spoil and dig calculations etc.
We pride ourselves on the quality presentation of our work and are able to adapt to client specific requirements for all data.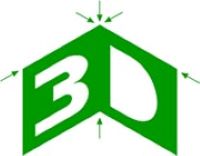 CCD
Address
Unit 5
Coopers Place
Combe Lane
Wormley
Surrey GU8 5SZ
Telephone
01428 684144
Fax
01428 685522
Email
Web
Contacts
Nick Smith – Managing Director
Cliff Grant – Office Manager
Helen Stinson – Administrator