AHR Building Consultancy Ltd
AHR Building Consultancy Ltd
Geomatics has been an integral part of the AHR tradition since the practice was established in 1835.
Today, AHR Geomatics operates from strategically located offices throughout the United Kingdom. Our expertise, combined with modern techniques and technology, enables us to provide clients with a thorough and efficient service to their spatial needs.
Any project requiring the input of three-dimensional control can be undertaken by AHR Geomatics, with particular expertise in topographic surveys, terrestrial laser scanning, measured building surveys, 3D modelling, rail track structural gauging, underground utility mapping surveys including electronic tracing, GPR, and volumetric surveys.
Through the use of the Scan to BIM process, AHR has the capability to create Building Information Models (BIM) of existing buildings. These can integrate external circumstances such as topography and underground conditions then delivered as one all-encompassing model and data set.
Quality
BS EN ISO 9001:2008
BS EN ISO 14001: 2004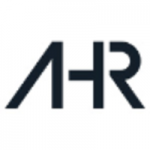 CCD
Address
Norwich Union House
High Street
Huddersfield
HD1 2LF
Telephone
01484 537411
Fax
01484 530332
Email
Web
Locations
Huddersfield, London, Manchester, Glasgow, Birmingham, Bristol, Edinburgh, Leeds, Liverpool, Shrewsbury.
Contacts
Robert Grayson (FRICS) – Director
Lee McDougall (AM CInst CES) – Regional Director