Amber Utilities Ltd
Amber Utilities Ltd
Amber Utilities Ltd, although only opened in 2016, offers a wide range of exceptional surveying services by a director team with over 30 years' experience in the field of surveying between them.
Our team continues to improve our services by, seeking new innovations in the industry, conducting a rigorous checking process, continually auditing our services provided and asking for client feedback.
A recent Company audit has confirmed that the majority of our client base have approached us based on recommendation alone.
Our services are listed below.
• Utility Mapping Surveys
• GPR Surveys
• PAS 128 Surveys
• Drainage Location surveys
• Desktop Search (PDF report or digitised onto CAD)
• CCTV Surveys
• Borehole Clearance
• Topographical & Measured Building Surveys
• 3D Modelling
Quality management, Environmental management & Health & Safety management is key to developing the services offered to our clients.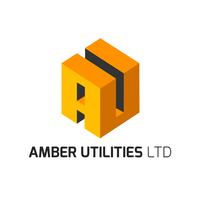 Address
Top Floor
22 Regent Street
Rugby
CV21 2PY
Telephone
01788 577426
Email
Web
Linked In
Locations
UK Nationwide
Europe
Contacts
Ross Morley (Director / Lead Surveyor)