CADS Surveys
CADS Surveys
For over 35 years CADS has provided reliable and trusted surveying services to architects, building services engineers, structural engineers, building contractors and property managers.
We deliver a range of integrated digital surveying technologies for capturing site data including Total Station and GPS, below ground utilities and GPR, aerial and terrestrial LIDAR, and GIS to prepare 2D and 3D data files creating accurate 2D CAD drawings, 3D BIM ready models and GIS mapping data.
We are both national and international, and our scale means that we have the capacity, resources, knowledge, and experience to undertake large or complex projects simultaneously, including major roll-out programmes for the retail sector.
Quality
BS EN ISO 9001-2000
Cyber Essentials
Altius
ISO 14001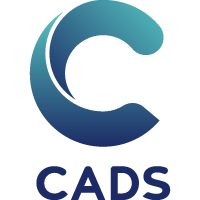 Address
The Design Centre
Hewett Road
Gapton Hall
Great Yarmouth
Norfolk
NR31 0NN
Telephone
01493 440444
Email
Web
Twitter
Linked In
Locations
Great Yarmouth
Norfolk & Wolverhampton
West Midlands.
Contacts
Guy Moates – Sales Director
Iain Tubby – Principal Surveyor