Callidus Surveys
Callidus Surveys
Callidus Surveys, incorporated in 1999, is a leading specialist in measured building surveys for London, the Home Counties and beyond.
We have a wide-ranging portfolio of building surveys including offices, factories, schools, churches, residential and more. Alongside expertise in Topographic Surveys, Laser scanning and Deformation Monitoring we have a suite of specialist services you can use with confidence.
Services:
Measured Building Surveys
Topographic Surveys
Laser Scanning
Deformation Monitoring
Why choose Callidus?
Buildings are surveyed and drawn by specialist Building Surveyors
Land is surveyed and drawn by specialist Topographic Surveyors
Routine production of the highest accuracy surveys achievable
Only our own in-house trained surveyors deployed under the Callidus name
We offer only services in which we are expert
Accurate, efficient and reliable – surveys without fuss.
Feel free to call us and we shall be glad to chat with you about the services we offer… or you can just tell us to get on with it.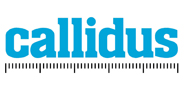 Address
Dalton House
60 Windsor Avenue
London
SW19 2RR
Telephone
020 8543 8884
Fax
020 8543 6664
Email
Web
Twitter
Contacts
Andrew Wilson – Partner
James Gillespie – Partner
Justin Harper – Partner