Catsurveys Ltd
Catsurveys Ltd
Catsurveys is an award winning, multi-disciplined company specialising in underground utility detection and feasibility design. We offer intelligent surveying and consultancy services to the infrastructure industry.
Catsurveys provides the Infrastructure sector with high quality Utility surveys. They achieve this through a combination of the best people, continuous improvement, innovative spirit and ethical behaviours. This enables their customers to design, plan and do their construction work safely & sustainably, ensuring that the infrastructure is updated and operational for all key stakeholders.
Catsurveys attracts the best people in the business and have grown to become the employer of choice. Our people are critical to our continued success. We are industry leaders in providing responsible and safe programmes which give our clients the peace of mind before they start works. If you have what it takes to be the best, then apply to join our team.
Our Vision is to delight every customer by combining our passion with technology to deliver quick turnaround, world class utility surveys.
Services:
Underground Utility Detection to PAS128:2014
Mobile Ground Penetrating Radar
Gyroscopic Mapping
Building Information Modelling (BIM)
Topographical Surveys
Setting Out
Laser Scanning
As-Built Recording
Geotechnical Investigations
Feasibility Studies
Small Works Surveys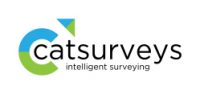 CCD
Address
The Stable
Codham Hall
Brentwood
Essex CM13 3JT
Telephone
+44 (0)1277 226 600
Fax
+44 (0)1277 358 000
Email
Web
Twitter
Linked In
Contacts
Nick Spenceley – General Manager
Phone: +44 (0) 7795 517 547
Email: nspenceley@cat-surveys.com
Joel Baldan – Estimator
Phone: +44 (0) 7879 991 997
Email: jbaldan@cat-surveys.com