Class of Your Own
Class of Your Own
The Design Engineer Construct! curriculum is aimed at a generation of tech savvy young learners, who need support to grasp the application of pure subjects and how they relate to solving some of the world's greatest challenges in sustainable living. We want to encourage a home-grown bank of bright young things who recognise and aspire to be part of it.
Thanks to the extraordinary support of industry leaders, professional bodies and progressive universities, Design Engineer Construct! delivers an inspiring programme that is up to date and in demand by the very people who will employ our children.
Level 1, 2 and 3 Design Engineer Construct!* suite of qualifications which introduce the professional built environment to young people age 11-19. Measurement and mapping is introduced progressively, including access to survey equipment and to survey professionals through hands on workshops and associated activities.
*official Ofqual/QCF title across all three levels is 'Designing, Engineering and Constructing a Sustainable Built Environment'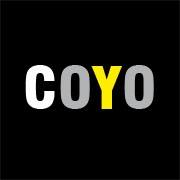 Address
The Institute, St Nicholas' Hall
Sabden
Clitheroe
Lancashire
BB7 9EH
Telephone
01282 680946
Email
Web
www.designengineerconstruct.com
Twitter
Contacts
Mrs Alison Watson