Datum Survey Services Ltd
Datum Survey Services Ltd
Since forming in 2002 we have developed, mainly through word-of-mouth recommendation, a large and diverse client base which includes private individuals, architects, planners, environmental consultants, local authorities, national house builders and architectural visual communication agencies. To date we have successfully completed over 1,200 individual projects located throughout the Southern Counties, using the latest survey technology.
We are committed to total client satisfaction, delivering a speedy, accurate and reliable service to individual client specification.
Our Services:
Land Surveying – 2D and 3D Topographical Site Surveys, Boundary Surveys, Adoption Surveys and River Cross-Sections.
Measured Building Surveys – Floor Plans, Elevations, Roof Plans and Sections.
Site Engineering – Setting Out, Monitoring, Control Networks and Area/Volume Measurement.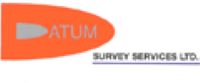 Address
Brickfield House
High Road
Thornwood
Epping
Essex CM16 6TH
Telephone
01992 570600 / 07977 111935 / 07977 112286
Fax
01992 570601
Email
Contacts
Jason Lyddon – Director
Gary Richbell – Director