HD Surveying Ltd
HD Surveying Ltd
Since its creation in December 1996, HD Surveying has maintained a controlled development programme based on the principles of producing a quality product at a competitive cost.
Our client base ranges from small local architectural practices to multi-national companies, and from our Cheshire base we cover an area ranging from the South Coast of England to the Scottish borders.
We have a small but experienced staff, equipped with the latest Trimble GPS, Trimble Robotic total stations with reflectorless capability and laptop computers, to enable swift data analysis in the field and email communication with the office.
We process our data using Civil 3D & Trimble Business Centre.
The services provided by HD Surveying include:
Topographical surveys
3D laser scanning
Inshore Hydrographic
Measured Building Surveys
Monitoring
Setting Out and Engineering
Volumetric and cut/fill
GPS Surveys
Quality
Accredited ISO 9001 : 2015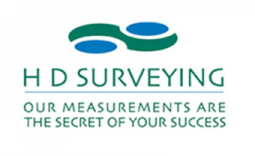 CCD
Address
SF3 Stapeley House
Stapeley Technology Park
London Road
Stapeley
Cheshire
CW5 7JW
Telephone
01782 715565
Fax
01782 711522
Email
Web
Twitter
Contacts
Chris Hanson
Bob Dimond