Land Development Services Ltd
Land Development Services Ltd
Since its beginnings in 1969, LDS has gained a reputation as one of the leading land surveying companies in the region. Using the latest in precision survey equipment we carry out a wide range of surveying services including:
Topographic surveys
Measured building surveys (floorplans, elevations, cross sections)
3D laser scanning
Setting out
GPS control
Boundary surveys.
We carry out work both nationally and globally, with a loyal client base ranging from local organisations and businesses, private individuals, government departments and multinational companies. We still work for our very first client from 1969.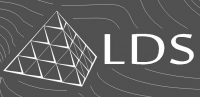 Address
Apothecary House
32 Fowler's Road
Salisbury
Wiltshire
SP1 2QU
Telephone
01722 338232
Fax
01722 331932
Email
Web
Locations
Poole, Dorset
Contacts
Peter Collings (Salisbury Office, Director)
Mervyn Sparks (Poole Office)