LS Transmission Consultancy Ltd
LS Transmission Consultancy Ltd
LS Transmission Consultancy Ltd t/a LSTC are a Survey, Design and Engineering Consultancy, working throughout the whole of the UK and in Ireland, offering a broad range of expertise in Survey, Design, Inspection, Ground Engineering and Environmental Consultancy.
Our Survey business has its roots in East Yorkshire dating back to the 1950s and has expanded to now offer a full range of Topographical Surveys including Transmission Lines and work on Network Rail, Measured Building Surveys, Rail Track monitoring and Setting Out work, using a range of modern Survey equipment and software including Laser scanning and robotic Total Stations.
Survey Projects can range from small Topographical surveys for architects for a few hundred pounds to large schemes for the Power Industry which can be into hundreds of thousands of pounds.
Quality
ISO 9001:2008
ISO 14001:2004
OHSAS 18001:2007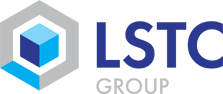 Address
Yorkshire House
York Road
Little Driffield
Driffield
East Yorkshire
YO25 5XA
Telephone
01377 253617
Fax
01377 259555
Email
Web
Locations
Whyteleafe – Surrey
Mold – Flintshire
Livingston – Lothian
Derby – Derbyshire
Contacts
Nick Minns – Director
nick.minns@lstc.co.uk
Kurt Slater – Survey Manager
kurt.slater@lstc.co.uk
Mobile: 07968210671