Malcolm Hughes Land Surveyors Ltd
Malcolm Hughes Land Surveyors Ltd
Established in 1974, we maintain our status as one of the leading land survey companies in the UK by employing a stable base of experienced surveyors and by continuing investment in the latest survey technology including laser scanning and BIM. Malcolm Hughes is part of Ogilvie Geomatics, one of the UK's largest surveying companies with over 100 staff based throughout the UK. We are able to give cost effective performance for any project in any location in the UK and Ireland on contracts of any value, large or small:
Specialists in 3D high definition laser scanning using advanced equipment, including Leica C10 Scanstation and Faro Focus 3D.
Topographical Surveys: 2D and 3D mapping, MX output, 3D modelling.
Railway Surveys: Link-up registered with experienced PTS trained staff.
Measured Building Surveys: Floor and roof plans, sections and elevations.
Engineering Surveys: Experienced surveyors to supervise construction works and provide 3D dimensional control.
Monitoring Surveys: Bridges, dams and buildings for movement.
Underground Services Location: specialist in-house teams equipped with both electromagnetic and ground penetrating radar equipment to locate underground services.
Desktop searches: our dedicated team will collect and collate utility asset record drawings from service providers.
All of our field staff hold current CSCS cards and are CRB checked
Our data processing office can deliver output in many formats including AutoCAD, Revit, Microstation and MX.
Quality
We employ a dedicated quality manager and are accredited to BS/EN/ISO 9001:2008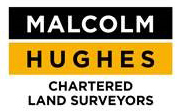 Address
65 Cross Street, Sale, Manchester M33 7HF
North East Office: The Nook, West Thirston, Northumberland NE65 9QB
Telephone: 01670 787474
2 Allen Road, Livingston, EH54 6TQ Telephone: 01506 467910
Telephone
(Sale) 0161 905 1265 / (Livingston) 01506 467910
Fax
0161 962 9243
Email
Web
Locations
Maps @ Malcolm Hughes is our in-house Ordnance Survey data centre.
Contact: Helen Astley or Chris Wildman on 0800 083 1338 for maps and digital data.
Contacts
Nick Hampson, BSc (Jt Hons), FRICS, FInstICES – Managing Director
Steve Murray – Operations Manager
Mat Parkinson – Survey Manager Scotland