Malcolm Hughes Land Surveyors Ltd
Malcolm Hughes Land Surveyors Ltd
Malcolm Hughes is one of the largest and fastest-growing survey companies in the UK. With offices throughout the UK, we deliver projects on time and on budget for all sizes of customers. We are constantly investing in the latest equipment and new technology so that we remain at the forefront of our profession.
Our Services include:
Topographical Surveys
Utility Mapping & PAS128 Surveys
Measured Building Surveys
Boundary Surveys
Highways Surveys
Laser scanning, 3D Modelling & BIM
Railway Surveys
Hydrographic Surveys
Area Measurement
Verified Views
Monitoring & Setting out
Engineering surveys
The Malcolm Hughes mission is to deliver exceptional customer service; operate with trust, transparency and integrity; be innovative, creative and unique; consider all environments around us; and provide a workplace where our people feel safe, appreciated and respected.
As part of the Ogilvie Group, our heritage stretches back to 1953. Today, the Ogilvie Group has a turnover of £269m and employs over 500 people across eight locations.
For enquiries email surveythis@mhls.co.uk or call 0800 833 312
For a chat with Nick Hampson, our Managing Director, please call 0161 905 1265
Website www.malcolmhughes.co.uk
Our accreditations are here https://www.malcolmhughes.co.uk/about-us/accreditations/
Quality
We employ a dedicated SHEQ & QA manager and are accredited to;
PAS99
ISO9001
ISO14001
ISO45001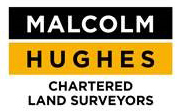 CCD
Address
65 Cross Street
Sale
Manchester
M33 7HF
(All locations below)
Telephone
(Sale) 0161 905 1265 / 0800 833 312
Fax
0161 962 9243
Email
Web
Locations
Glasgow Office
1-3 Paisley Road
Renfrew
PA4 8JH
0141 885 0800
surveythis@mhls.co.uk
Livingston Office
2 Allen Road
Livingston
EH54 6TQ
01506 467 910
surveythis@mhls.co.uk
Manchester Office
65 Cross Street
Sale
M33 7HF
0161 9051265
surveythis@mhls.co.uk
Stirling Office
200 Glasgow Road
Stirling
FK7 8ES
0800 833312
surveythis@mhls.co.uk
Swansea Office
Cherry Tree House
Carmarthen Road
Swansea
SA1 1HE
01792 644 181
surveythis@mhls.co.uk
Maps @ Malcolm Hughes is our in-house Ordnance Survey data centre.
Contact: Helen Astley or Chris Wildman on 0800 083 1338 for maps and digital data.
Contacts
Nick Hampson, BSc (Jt Hons), (FRICS, FInstICES) – Managing Director
Phil Wright, Director – Business Development & Marketing
Steve Murray – Operations Manager UK
Mat Parkinson – Survey Manager, Scotland
Vincent O'Kane – Survey Manager, Scotland
Mark Ridsdale-Smith – Survey Manager, Sale
Peter Kayll – Survey Manager, Sale
Andrew Thompson – Survey Manager, Swansea
Terry Platell – Production Manager, Swansea
Stuart Gilling – Production Manager, Sale
Darren Lunn –  SHEQ Manager