On Centre Surveys Ltd
On Centre Surveys Ltd
Formed in 1971 and currently celebrating 36 years in business, On Centre has gained an envied reputation for producing high quality, professional Land & Building Surveys throughout the UK and Europe, working for many large organisations and professional individuals.
Equipped with the latest survey instruments and computer technology On Centre produce a quality product at a competitive fee, as proved by our large client database.
Measured Building Surveys producing precise and detailed floorplans, sections and elevations for all types of properties including private houses, shops, industrial buildings, shopping centres, museums, office accommodation and historical buildings.
Topographical Surveys range from individual gardens to town centre developments, from existing airports to Europe's Premier theme parks. All available as 2D, 3D and digital ground models.
Underground Services/Utilities location and mapping of all types of underground services.
Other Services include boundary disputes/expert witness, precision detection of movement/deformation, geotechnical investigations and analysis, arboricultural reports, computer bureau for plotting, data transfer and digitising.
Data is provided in a variety of formats, including AutoCAD, DXF, MOSS, MICROSTATION etc.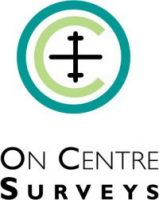 CCD
Address
2 Charles Court
Budbrooke Road
Warwick
CV34 5LZ
Telephone
01926 494294
Email
Web
Twitter
Contacts
Malcolm Murphy – Director
Robert R Jones – Director