Powers, Your Integrated Survey Partner
Powers provides an expert professional service across the UK, including measured topographical land and building surveys, boundary and scanned surveys, underground utility detection and scanning, and site engineering.
We work across a variety of industries, delivering a fast, accurate and flexible service, with drawings that are tailored exclusively to your needs.
Our experienced team is based from our head office in Frodsham, Cheshire. A central location for carrying out surveys across the country. We can solve all your complex mapping dilemmas and believe that developing long-term relationships with our clients is a key factor in the success of the business.
Our Services include:
Topographical Land Surveys – at any scale for residential, commercial and industrial schemes.
Measured Building Surveys – internal floor plans, elevations and sections using the a P40 Leica Scanstation.
Underground Utilities Surveys – using Ground Penetration Radar (GPR) and Electro Magnetic (EM) equipment for the detection of services.
Engineering Surveys – using experienced setting out engineers for all construction schemes, bridges and railways.
Ground Modelling and Volumetric Surveys – bulk material, excavation, and landfill volume calculations.
Inshore, Lake and River Section surveys – bed levels and bank profiles.
Boundary Surveys – conveyance plans for successful dispute resolution.
Monitoring Surveys – measured scanned surveys to investigate movement and deformation in structures and engineering plant.
Products – We provide 2D and 3D digital models of all our processed survey data. Using AutoCAD and N4ce Applications in CAD (AiC) software, we can provide surveys in a variety of formats compatible with Moss, MicroStation etc. All our products are Building Information Modelling (BIM) compatible and can be seamlessly interfaced with standard BIM software packages such as Autodesk's Revit, Graphisoft's ArchiCAD, Bentley, and ESRI.
We initiate management processes of meticulous record keeping, ensuring you receive a high-quality product or service via our ISO 9001, 45001 and 14001 Information Management Systems. We are audited by a UKAS accredited company every year which means our management systems are robust enough to work in the aviation, aerospace, security and defence sectors.
All our field staff have AQP or PQP obtained CSCS cards and every team that goes on site has a person trained in Emergency First Aid at Work. Our team have completed advanced driver skills courses to ensure optimum road safety. They also understand their environmental responsibilities and are keen to ensure that any site they visit is left exactly as they found it.
Powers is proud to be members of the TSA since 1998 and are also an Approved Development Partner of the Chartered Institute of Civil Engineering Surveyors (CICES).
Contact us to discuss your project so that we can help you to achieve your desired outcome: https://powersuk.com/contact-us/
Quality
ISO 9001:2015 UKAS Accredited
ISO 14001:2015 UKAS Accredited
ISO 45001: 2018 UKAS Accredited
TSA Membership
APD with the Chartered Institute of Civil Engineering Surveyors (CICES)
CHAS Premium
Constructionline Gold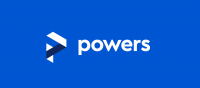 CCD
Address
Meridian House
58-60 Hillside Road
Frodsham
Cheshire WA6 6AG
Telephone
01928 734473
Fax
n/a
Email
Web
Twitter
Linked In
Contacts
Managing Director – Matthew Powers
Commercial Director – Lucy Powers