Sitech Surveying Services Ltd
Sitech Surveying Services Ltd
Founded in 1996, Sitech Surveying Services is an established Company dealing in all aspects of land and building surveying.
Sitech is proud to offer a competitive, professional and fully indemnified surveying service to our clients. A proven record of work guarantees quality and competitive pricing. Tasks can be undertaken throughout the United Kingdom and overseas.
Sitech Surveying Services utilises the latest measuring equipment and data capture techniques. Data can be provided digitally or as hard copy, monochrome or colour up to A0. The latest version of AutoCAD is used to process all surveys.
Full records of each project are maintained in accordance with our quality assurance procedures.
We specialise in the following activities: topographic and site surveys, measured building surveys, setting out, boundary surveys, underground services, location & mapping, estate & facilities surveys and monitoring for movement or deformation.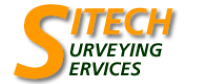 Address
Office 1
Betec Business Park
Love Lane
Cirencester
Gloucestershire, GL7 1YG
Telephone
01285 654522 or 07889 181187
Fax
01285 654522 or 07889 181187
Email
Web
Locations
Maidstone Office:
Second Floor
17 Brewer Street
Maidstone
Kent ME14 1RU
Phone/Fax: 01622 678900
Contacts
Mike Timbrell
Martin Hegley