SUMO Services Ltd
SUMO Services Ltd
SUMO Services Ltd is part of the SUMO group of companies which include Team Surveys based in St Austell, Stratascan Ltd of Upton upon Severn and GSB of Bradford who between them offer a comprehensive range of survey services into the construction, utilities and heritage sectors.
SUMO Services Ltd has been operational since 2000 offering utility detection and surveying services. We operate a fleet of over 30 survey vehicles strategically located covering the whole of the UK. We have a wide and varied client base of more than 2000 customers. These include architects, design engineers, project managers, site and contract managers, safety managers and asset engineers. Industry sectors served comprise utilities, infrastructure, civil engineering, highway authorities, house builders, local government, NGO's, retail, MOD, rail and site investigations. Surveying services provided are, utility mark out, utility mapping and topographic surveys.
Our St Austell office provides topographic, measured building, control, volumetric, cross sectional, monitoring, GPS and railway surveys. Use of the latest surveying technology including Network RTK GNSS rover receivers, robotic total stations and laser scanners helps us to provide our clients with a cost effective and efficient service, which results in clients returning to us time and time again.
Our Bradford and Upton upon Severn offices both provide geophysical services working mainly in archaeology and engineering. They have built reputations as the leaders in near surface geophysics with applications in archaeological prospection, engineering and environmental assessments of green and brown field sites, underground utility mapping, and forensic geophysics.
Our Bradford office has also been involved with Channel 4 TV's Time Team programme since it began in 1993, which has taken the team from Shetland to Somerset through West Indies to Wales in over 250 episodes and 20 series.
Finally, SUMO Services Ltd's board of directors are actively involved in a number of professional and trade representative bodies and technical committees, where they are part of the drive within our sectors to see standards established and implemented and the overall quality of service improve.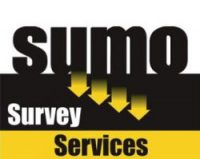 CCD
Address
Unit 8 Hayward Business Centre
New Lane
Havant
Hants PO9 2NL
Telephone
0845 456 1104
Fax
0845 408 0653
Email
Web
Twitter
Locations
Office 1
Address
Par Moor Road, St Austell, Cornwall PL25 3RF
Tel:01726 816069
Email: andrew.cooke@sumoservices.com
Office 2
Address
Vineyard House Upper Hook Road Upton upon Severn Worcestershire WR8 0SA
Tel: 01684 592266
Fax: 01684 594142
Email: info@stratascan.co.uk
Office 3
Address
Cowburn Farm, Market Street, Thornton, Bradford, BD13 3HW
Tel:01274 835016
Fax: 01274 830212
Email: gsb@gsbprospection.com
Contacts
Peter Marsh
Pam Stephenson