Survey Operations Ltd
Survey Operations Ltd
Formed in 1986, Survey Operations operates throughout the UK supporting a wide and diverse range of project requirements.
Developed from an extensive background of land, hydrographic, engineering and building surveying, Survey Operations have grown into a comprehensive organisation covering every conceivable dimensional and spatial need.
Starting with an established topographical survey reputation, our client led "one-stop shop" approach has taken us naturally into inland and inshore hydrographic work, measured building surveys, railways and utilities surveying, with developed specializations in engineering, monitoring, rivers and coastal erosion.
In addition to the latest 3D Laser Scanning and GPR technology, Survey Operations are also one of the largest GPS users in the UK.
Supporting all known CAD, GIS and general database format requirements, Survey Operations CAD department has the capacity to provide bespoke data and presentation solutions for any clients' evolving software needs.
Potential clients are encouraged to visit our website for further information.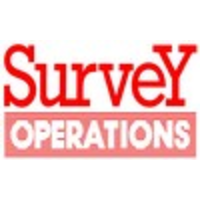 CCD
Address
Smith Street
Skelmersdale
Lancashire WN8 8LN
Telephone
01695 725662
Fax
01695 51816
Email
Web
Contacts
Dave Orritt – Commercial Director
Steve Popely – Technical Director
Ian Smith – Operations Manager