Survey Solutions Scotland
Survey Solutions Scotland
Survey Solutions Scotland, Trimble's Authorised Distribution and Service Partner in Scotland, has been providing Equipment, Solutions, Servicing, Support, Training and Equipment hire to the Survey and Civil Engineering Construction Industries for over 27 years, previously as a Geodimeter distributor and for the last 11 years as a Trimble Distributor.
Being a family controlled business we believe in providing our customers with the level of support that is derived from family based values. After Sales Service and Support comes No 1 on our priority list. Our aim being to keep your survey teams operational in the field for as long as is humanly possible and at the same time keeping your company as productive and ultimately profitable even under the most arduous of conditions.
We believe that Survey Solutions Scotland are probably one of the best technically qualified and caring distributors in the UK.
Call one of our team today to see if we can help. Tel: +44 (0)131 4404688
We provide solutions for the following:
Land Surveying
Hydrographical Surveying
Civil Engineering Construction
Building Construction
Marine Construction
Railway Industry
3D Laser Scanning
General Field Accessories (Seco)
Equipment Rental
Servicing, Repairs, Extended Warranties etc.
Training
Technical Support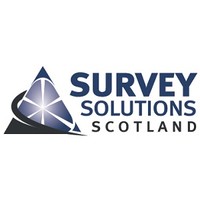 Address
The Pyramid Building
14 Dryden Road
Bilston Glen
Loanhead
Edinburgh
EH20 9LZ
Telephone
+44(0)131 4404688
Fax
+44(0)131 4404699
Email
Web
www.survey-solutions-scotland.co.uk
Locations
Loanhead (Edinburgh)
Contacts
Graham Lochhead
graham.lochhead@survey-solutions-scotland.co.uk
Greg Colhoun
greg.colhoun@survey-solutions-scotland.co.uk
Kelly Thompson