The Survey School
The Survey School
The Survey School in Worcester is home to the TSA Surveying Course. The School is the UK's only commercial training centre that provides training to the land survey industry which is accredited by both The Chartered Institution of Civil Engineering Surveyors and The Royal Institution of Chartered Surveyors.
The School which was opened some 30 years ago was previously run by Cartographical Surveys and 40SEVEN. However, since the 1st May 2014, The School has been run by TSA itself.
We now offer a range of short courses, that are designed to provide the surveying training that the modern construction industry requires – covering Land Surveying, Setting Out, Photogrammetry & Digital Imaging and Underground Utility Surveying.
TSA understands how important it is for companies to receive returns on their training investments and, therefore, all our courses are focused to provide our students with 'real world' skills that are of immediate benefit to their employers.
Our emphasis on 'real world' skills is why some of the UK's biggest land surveying and construction companies send their students here. To date over 350 students have attended and graduated through the course.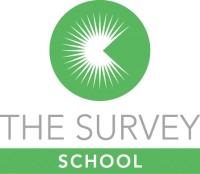 Address
The Survey School,
Waterworks Road,
Worcester WR1 3EZ
Telephone
01905 26329
Email
Web
Twitter
Contacts
Alan Mansell – Manager
Sharon Wilkins – Survey School Administrator
Andrew Crumpler – Senior Tutor
Steve Hurp – Tutor