Utility Surveys: Essential Guide
The FIRST EVER best practice guide on utility surveys for developers and survey practitioners and you can download it for free.
Developed in association with our partners at the HSE, RICS and the ICES, is a must read for anyone in the industry: Watch the video.
Locate a surveyor
Twitter
Linked-in
Discuss all aspects of surveying on our updated Linked-In Profile
Client guides and guidance notes
TSA's Technical Committee is working on updating and creating Client Guides and Guidance Notes on various areas of surveying. These are available opposite as pdf files.
Latest Blog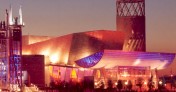 Forthcoming Events