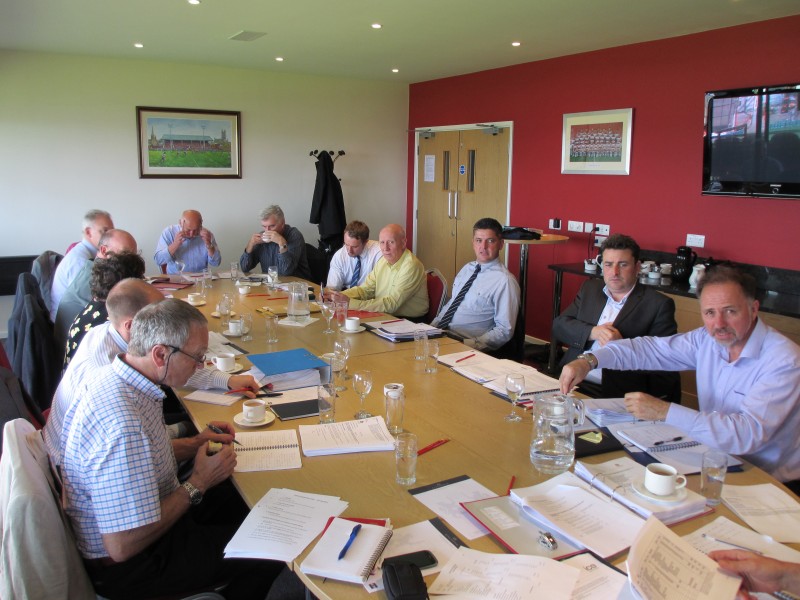 Yesterday, TSA's Council and Committees met for the day, with  Gloucester Rugby Club the venue.  The morning session is when the three Committees – PR, MIA (Membership and Internal Affairs) and Technical put their heads together and discuss a whole variety of initiatives and projects.
The promotional activity surrounding the Network RTK 2 documents was discussed by PR, as well as the successful launch of TSA's new-look website.  Further inprovements are planned, reflecting the enormous number of visitors we receive.
MIA got their teeth into new Applications for Membership, which show no sign of slowing down.  Interest in TSA remains high.  More free Technical Seminars on subjects such as Mobile Mapping and GPR are planned for the Autumn.  The Discussion Group in November is to be hosted by the fabulous National Space Centre in Leicester – a day not to be missed, with a wonderful array of speakers not to mention a session in the Planetarium!
The Technical Committee is always extremely busy working on many new Client Guides while also updating current documents.  The thorny issue of stolen equipment was also discussed at great length, with many ideas being pulled together to make a difference for members struggling to protect their kit.
After a break for lunch, Council then convened and each Committee Chairman gave a brief summary of what had been discussed with any recommendations then put forward for Council approval.
TSA would not function without the very dedicated volunteers who make up our Council.  These days are always very fruitful and issues are always debated with great energy and enthusiasm.  The next meeting is in October in London and the months between now and then will be very busy.