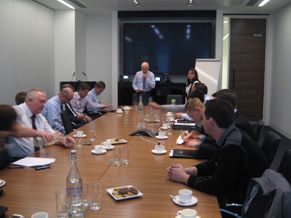 The latest Free Business Seminar for TSA members was held on 11 November in London, generously hosted by Lockton in their stunning new building.
Jo Partington from Bright Dimension presented the morning seminar, entitled Find More Clients. The afternoon session was run by Sallyanne Reed & Helen Gisbourne of BlueSky on the topic of Looking After Your Staff – In the Good Times and The Bad Times.
The feedback from attendees has been positive with some further suggestions for seminar topics for next year.