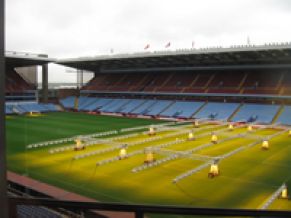 The latest Free Business Seminar for TSA Members was held on 29 September at Villa Park in Birmingham. Jo Partington from Bright Dimension presented the morning seminar, entitled Find More Clients and attendees were encouraged to be more intentional in prospecting for work and new business.
Lunch was a valuable time to network, catch up and ask questions – all aided by delicious food.
The afternoon session was run by Sallyanne Reed of BlueSky on the topic Looking After Your Staff – In the Good Times and The Bad Times. This was a very interactive session with many thought provoking and stimulating ideas being shared. The whole day will be repeated on 11 November in London.