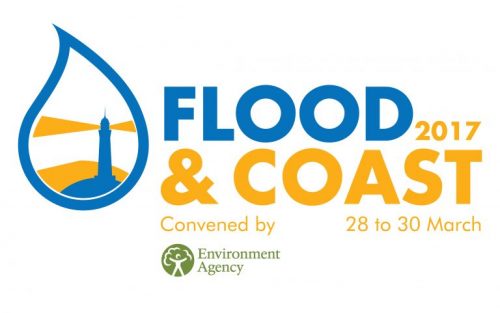 Following some of the most dramatic flood and Coastal Erosion incidents that the UK has witnessed in recent history, British Surveyors are urged to engage in an intensive 3-day Conference and Exhibition convened by the Environment Agency.
There will be over 100 senior Environment Agency personnel present at the event to consult with an expected 1500 attendees.
The UK has undergone some of the most devastating damage from inland flooding and coastal erosion in the past three or four years having a dramatic effect on infrastructure and property and according to the Environment Agency's report after Storm Angus – the country can expect these weather events to continue.
Clare Dinnis Deputy Director of Strategy at the Environment Agency said about the event "Pressures on our cities and all urban areas coupled with climate change, require us to look for innovative ways to increase resilience and sustainability. Here we are looking for different sectors to showcase their best examples and learn from one another so we can offer communities the resilient services they need."
Elaine Hulse, Director at Flood and Coast said "we have a comprehensive programme with over 150 speakers including sessions with the Environment Agency on Innovative Survey Techniques for management of flood risk assets, sessions on Flood Modelling, Planning and we are also showcasing the winner and finalists of the Sunday Times Resilient Homes competition"
Flood and Coast 2017 exhibition and conference will take place from 28-30 March at the Telford International Centre and will share the latest ideas with key stakeholders from the flood and coastal erosion risk management (FCRM) community, including local authorities, surveyors, civil engineers, infrastructure owners, consultancies, utility companies, contractors, community groups, flood research consultants and universities from across the UK.
The key areas that the event will cover include; Coastal flooding and erosion – with over 1 million properties at risk from coastal flooding by 2030, Flood Alleviation and Water Management, Emergency Planning, Infrastructure and Cities, Modelling and Forecasting, Partnerships, and People and Communities.
The Flood and Coast Exhibition and a series of free seminars on the exhibition floor is free to attend for all, register now on www.floodandcoast.com. The Flood and Coast Conference running alongside the exhibition is an in-depth debate about all the key flooding and coastal erosion issues and how they may be solved. The full conference programme can be found on www.floodandcoast.com along with prices for one day or three day tickets.
Flood and Coast 2017 is sponsored by Van Oord, VBA, CH2M – Flood Modeller Suite, Aecom, HR Wallingford, Mackley and IBS Group.