The very first Geo Business Show was held on 28th and 29th May 2014 in London and has been rightly judged as a big success.  The venue was the Business Design Centre in Islington and the structure, natural light and acres of space provided the perfect setting for the over one hundred stands.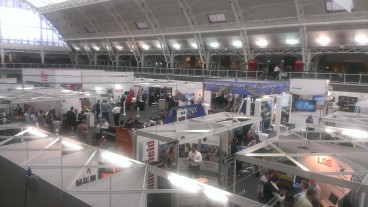 The build-up to the show had been like nothing the geospatial industry had seen before.  It is fair to say that all Exhibitors, visitors, Conference and Workshop attendees were not disappointed.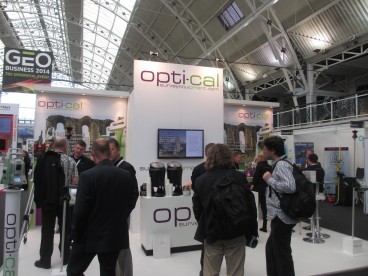 The conference and workshop programmes were all packed with a variety of topics and presenters ranging from BIM to SUAs. It was difficult at times to choose what to attend as the choice was so vast.
TSA shared an innovative joint stand with RICS, CICES and AGI, hopefully symbolising to the whole community how the main organisations are fully committed to working together.  The whole two days were incredibly busy, with many new faces, a real international flavour and a very wide range of specialities and expertise.  The official figures show over 1600 people visited the show over the two days, from 39 countries.  TSA enjoyed a lot of membership interest, plus the chance to catch up with the many current members who were enjoying the show both as visitors and also as exhibitors.  Our Workshop slot to promote the benefits of TSA Membership has directly resulted in requests for Application Forms.
The Gala Dinner at the Pullman St Pancras was a stunning evening of the highest quality, allowing the networking to flourish in five star surroundings. The entertainment provided by SIREN, the classical oriented string quartet, added to the success of the evening and made a refreshing change from the usual post conference dinner comedian.
The organisers should be rightly proud of what they have achieved in producing a UK based show of which we can all be proud.
GEO Business will return to The Business Design Centre in London on 27-28 May 2015. To discuss booking at stand please contact Versha Carter on vcarter@divcom.co.uk or +44(0)1453 836363. www.GeoBusinessShow.com