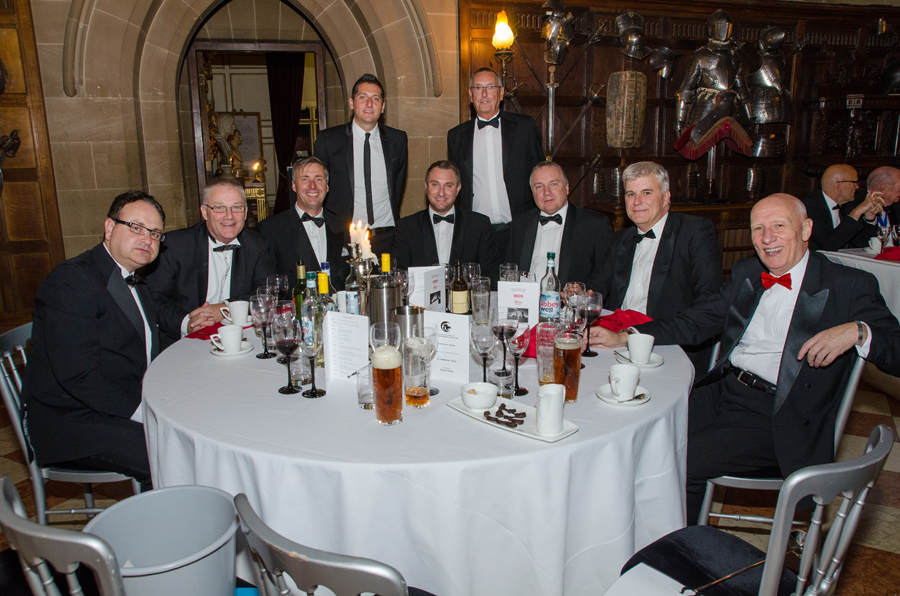 The ICES President's dinner was held in the salubrious surroundings of Warwick Castle on Friday 21st September 2012. A number of TSA council members attended and formed a table with members of ICES and SURCO.
The venue was superb and provided the backdrop for a wonderful evening of wine, good food and conversation. Graham Mills, President of TSA, was one of the lucky winners of the raffle, winning the mystery prize. This turned out to be a London trip with a ride on the London eye, dinner at a smart restaurant and an overnight stay too.
The prize was donated by TSA member SCCS. Overall the evening was a real success only slightly dampened by the inclement weather on arrival.
The incoming ICES President, Alan Barrow, really has something to follow here. We wish him well. Mike Hopkins was also present but seems to have disappeared off to the bar while the photographs were being taken.
The latest edition of CES is now out – see TSA's article here: http://mag.digitalpc.co.uk/fvx/ces/1209/?pn=35