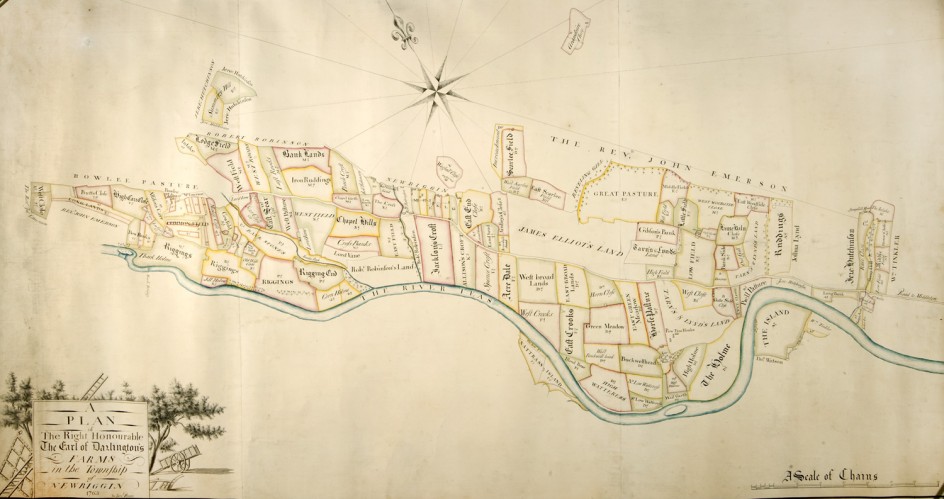 This week I visited the Bowes Museum in beautiful County Durham to view the Jeremiah Dixon exhibition. The exhibition is running from the end of April to 6th October 2013 and is well worth a visit. Jeremiah was a local boy and the exhibition tells the fascinating story of his life including his work on the famous Mason Dixon line.
The exhibition has been brought together over the last two years by Jonathan Peacock who is remarkably passionate and knowledgeable about Jeremiah. If you visit make sure to try to meet up with Jonathan for a full account of Jeremiah's adventures. He has also written a book which is available at the cost of £7 from the bookshop at the museum. Not online though I am afraid. The exhibition includes some of the equipment used by Jeremiah and Charles Mason in surveying The Line which took just about five years.
The exhibition is timed to commemorate the 250th anniversary of the start of the survey of the line. Jeremiah was not only a surveyor but a wonderful cartographer and an astronomer too.
Some of his maps on display are truly beautiful and show amazing calligraphic talent. Oh for the days gone by of fair drawings! If you want to know a bit more about the exhibition and what is on show, please take a look HERE.
The Bowes Museum is a stunning building and art gallery and worth a visit alone even if you have no interest in surveying. My wife came with me and she absolutely loved it. Despite being married to me for over forty years she still has no interest in surveying so I view this as a good benchmark of general appeal.
There are a number of illustrated talks being given at the Museum over the next five months about Jeremiah including one from Edwin Danson who many members will know through his work with ICES.
This exhibition is a must for all surveyors especially those that moan about modern equipment and the pressures of work today.  Just read about the MD line and you will know what I mean.
Finally, if you have not already heard it, listen to mark Knopfler's tribute to Jeremiah Dixon "Sailing to Philadelphia." Still the only song that I know of that mentions surveying!  You can hear it here: http://www.youtube.com/watch?v=OTvc-bEP35I