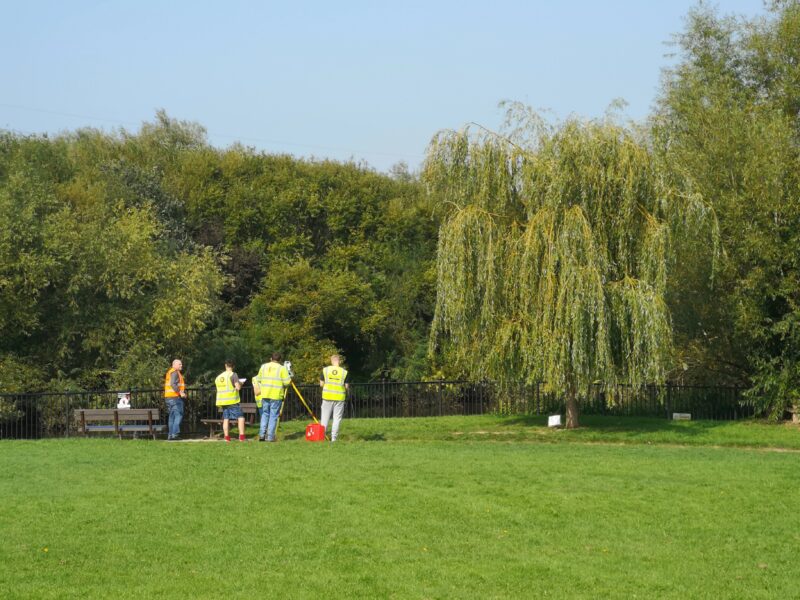 Becoming a surveyor provides a wide range of employment opportunities, both in this country and abroad. The work is very interesting, with a lot of diversity, requiring a multitude of skills. From construction and town planning to minerals and waste management, the career prospects are excellent and varied. The UK construction industry is massive and makes a large contribution to the country's economy as a whole, so demand for skilled surveyors is high. There are multiple pathways to becoming a surveyor. Many of them involve on the job training in relation to all areas of site operations. Regardless of your level of education or experience, there is bound to be a pathway to suit you.
Becoming a surveyor straight from school
If you have GCSEs in Maths and English, you could look for opportunities as a trainee surveyor, where you will receive on the job training. Geography GCSE can be useful, but is by no means essential, and getting your driving licence may also enhance your prospects of finding a post. You can train while you work; for example, you can enrol on a two year TSA Surveying Course, which is broken down into six two week blocks that's been specifically designed for new entrants into the profession and will supplement the experience you will be gaining at work too.
TSA has also invested in the creation of a Level 3 Geospatial Survey Technician Apprenticeship – see more details here.
As a trainee surveyor you will be providing support to a team of surveyors, spending time in the office and also out in the field too.
Starting a surveying career after A-Levels
If you have A Levels in Maths and also in a science-based subject, again Geography may also be useful, you could also become a trainee surveyor or you could look to study a survey-related degree at university. Some degree courses, such as civil engineering, offer surveying modules as part of a wider course too, so there is a wide-ranging variety of courses to choose from.
Just graduated and looking for a career in surveying?
If you already have a degree, you could join a surveying firm on a Graduate Development programme. Some of the biggest firms have their own in-house development programme or you could seek a position as an assistant surveyor.
What's next?
You can progress quickly to become a senior surveyor. Once you have sufficient experience, if you want to you can look at becoming a member of the RICS (Royal Institution of Chartered Surveyors) or the CICES (Chartered Institution of Civil Engineering Surveyors). A number of levels of memberships are available, depending on your age and experience so there is certainly plenty of scope if you want to undertake further training.
To find out more about a career in surveying and to see a number of the latest employment opportunities, visit our website or contact us to find out more about this exciting career path.