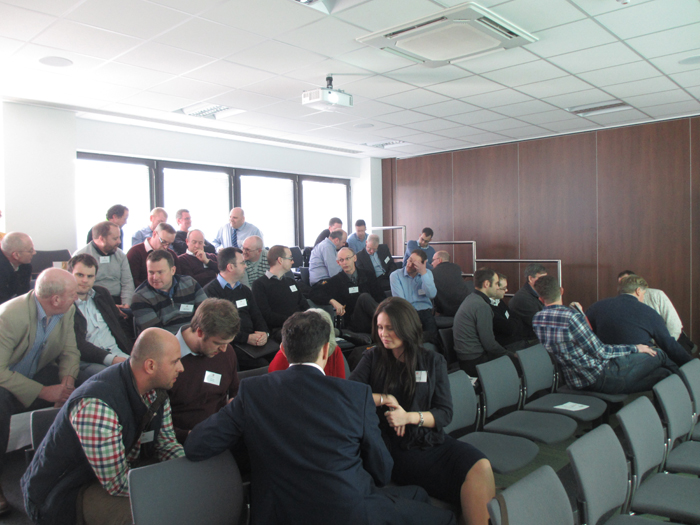 TSA held the 8th consecutive Health & Safety Seminar on 5th March.  The day was kindly hosted by Leica Geosystems at their splendid new offices in Milton Keynes.
We were officially welcomed by Tim Badley, UK Country Manager for Leica Geosystems.
Martin Mulholland and Geoff Davies from MD Safety Management presented on a variety of topics in the morning, covering Health & Safety Legislation Updates, HSE Fees for Intervention (FFI), 40 years of the Health & Safety Act at work and a new approach to Management Systems called 'Plan, Do, Check, Act'.
Everyone loves to criticise paperwork, red tape and 'Health & Safety gone mad'.  But the fact remains that a safe working environment is a basic human right and many lives have been saved over the years – and that is never a waste of time.  The title of this Blog comes courtesy of a slide that Martin used to sum up the importance of maintaining up to date Health & Safety systems: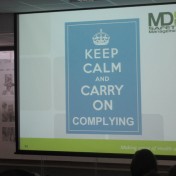 Tim Badley then kindly took attendees on a tour of the building, which was enjoyed by all.  A buffet lunch provided the opportunity for yet more precious networking!
The afternoon session involved attendees in two separate workshops on Lone Working and then a focus on Asbestos Containing Materials.  Breaking into small groups provided the opportunity for lots of discussion, debate and – as usual – plenty of laughter.
Martin and Geoff then wrapped things up on time and members departed home.  The feedback has been excellent:
"A thoroughly worthwhile event!"
"A good day and very informative."
"I really enjoyed the day."