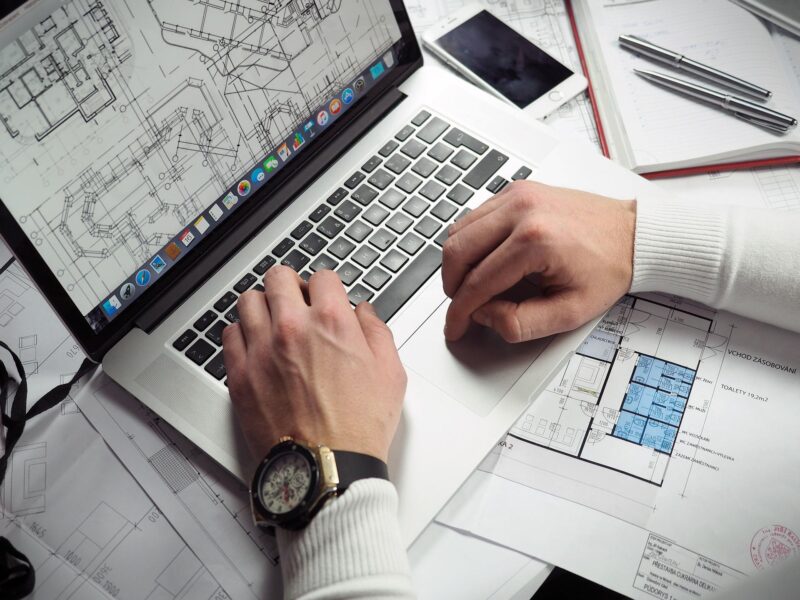 Having a functional website is crucial to defining your surveying business, showcasing your work, and maximising your chance to engage with new customers. We have provided top tips for improving your website development below:
Location, location, location
People often search for services in or around their local area. Using keywords in the web copy such as 'surveyor services in Hertford' or 'topographical surveys near Manchester', etc, is a sure way to ensure your website comes up in search engine results when people are looking for your services in their locality.
Looking good
A website is an essential showcase of your business and services, and should reflect your 'brand', such as through the type of content you include and reflecting colours associated with your business.
An over-complicated and difficult to navigate website can easily put people off visiting it, making you lose out on crucial business. The layout should be simple and easy for people to find what they are looking for, such as with a clear header menu, and readily available contact details for them to get in touch for your surveying services. A website must also be able to work just as effectively on a mobile device as well as desktop, as more people are using their phones to search for services and contact businesses.
Lights, camera, action
Good photography is essential for showcasing your services, and video is also becoming an increasingly popular method of showcasing your brand and what you offer in a visual way. These can also be shared via your business' social media channels, such as YouTube, Twitter and LinkedIn.
An evolving site
Websites should never be viewed as 'finished' and should always be maintained and kept up-to-date. This can include refreshing content and images, and also by regularly posting blog articles to a news section of your website. Web articles are the ideal way to keep new and potential customers engaged with your business, positioning your business as a key resource of information related to your services.
Content can include guides to your surveying services, staff-related news, and other key information from the profession, such as updates on the latest surveying technology, which will be of use to your audience. Having a weekly, fortnightly or monthly blog article update will attract web traffic and keep visitors coming back for more.
Through TSA, we offer our members multiple networking event opportunities, so if you need assistance with your website we can introduce you to some reputable web developers for help and advice. In the meantime, take a look at our list of TSA members for inspiration from their websites to help yours to stand out from the crowd.