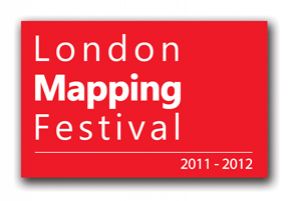 The Single Mapping Event that Crosses Boundaries
The London Mapping Festival (LMF) is pleased to announce a new, free of charge event dedicated to the diverse range of mapping-related technologies and services available in the marketplace.
Scheduled for Thursday 1 December 2011 at the Emirates Stadium in London, Mapping Showcase 2011 will comprise a commercial exhibition, informative presentations, a range of interactive workshops and lots of fun activities throughout the day.
The event is designed to bring together attendees across the public and private sector interested in the latest mapping innovations, products, technology and services. It will especially appeal to those within property, utilities, transport, government, environmental, insurance and technology markets.
Free keynote talks and workshops will cover an array of mapping-based themes within the GIS, cartography, GPS, surveying and computing industries.
Fiona Cocks, LMF's Lead Coordinator, comments "LMF aims to promote awareness and understanding of how maps and digital geographic data are created and used within the workplace. Mapping Showcase 2011 will provide the perfect platform to achieve this and thanks to an enthusiastic LMF supporter network Mapping Showcase will be cross-promoted to parts of the community we never even knew existed!"
To find out more about the event and to register for free, visit the website below.
Ends
Follow #lmfest:
Notes To Editors:
The London Mapping Festival 2011-2012:
The Festival is taking place between June 2011 to December 2012. The Festival focuses on raising awareness of mapping related disciplines through a range of events supported by the wider mapping community. The LMF calendar will include; workshops for schools, public lectures, professional conferences and mass participation activities.
Follow the London Mapping Festival on Twitter to find out the latest news: twitter.com/lmfest
LMF Steering Group includes representatives from:
The overall programme is overseen and shaped by an active steering group that represents a wide spectrum of mapping related market sectors:
The British Cartographic Society
London Borough of Brent
London Fire
T-Kartor
STAR-APIC
Institution of Civil Engineering Surveyors
Training4GIS
Advisors include representatives from:
Astrium GEO-Information Services
Harper Collins
Cambridge Map Library
For images or further information contact Nikki Jones on 01223 880077 or marketing@londonmappingfestival.org
Find out more: http://www.londonmappingfestival.org/mapping-show-2011/