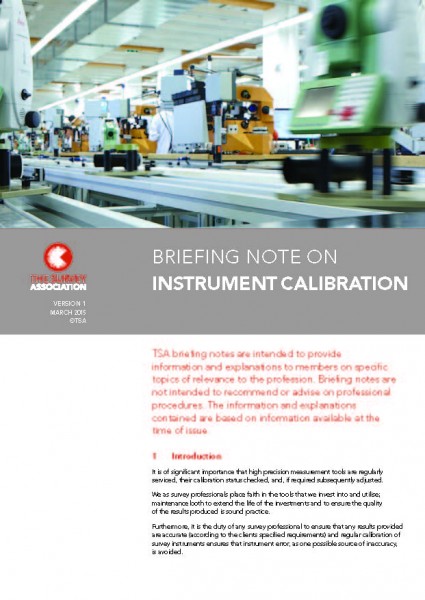 TSA is delighted to announce the publication of a new Briefing Note on Instrument Calibration.
This Briefing Note has been written to highlight the importance of ensuring instruments involved with the survey and measuring of data are properly calibrated and monitored throughout their working life.
It will be of interest to surveyors, clients and anyone involved with quality assessment of works undertaken and compliance monitoring.
Download it for FREE here: www.tsa-uk.org.uk/for-clients/guidance-notes/