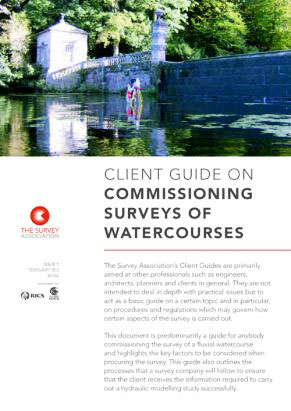 TSA has published a Client Guide for people wishing to procure surveys of watercourses. The Guide has been written by a watercourse surveying professional within TSA's Technical Committee and has had input from other people within the hydraulic engineering industry.
The Guide is written for the full range of professionals or private individuals who may need to procure a watercourse survey from the least experienced property owner to the seasoned hydraulic engineer.
River channel design, channel re-profiling, control structures and flood risk assessments are just some of the projects that would need a watercourse survey before work can commence.
This Guide will point you in the right direction and if followed; will ensure that you get the survey you need to move your project on successfully.