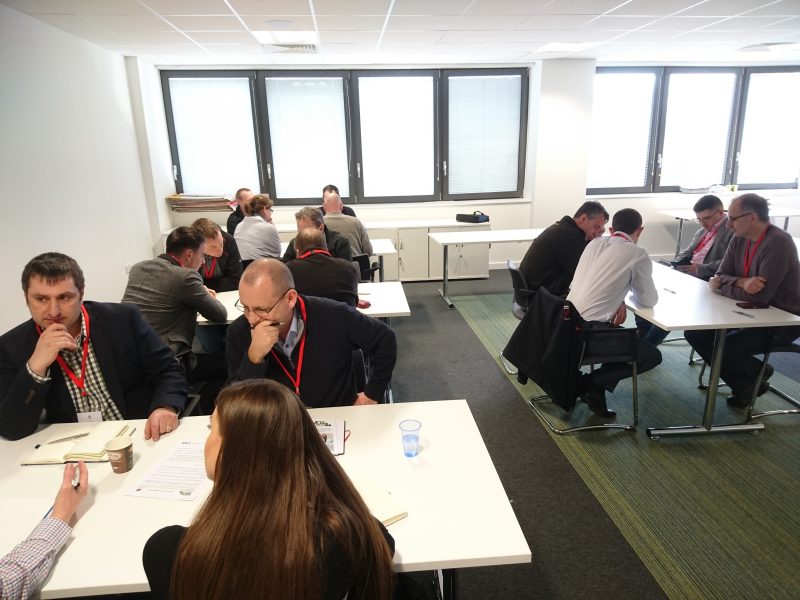 The 12th consecutive TSA Health & Safety Seminar was held on 14th March, presented by Martin Mulholland and Geoff Davies from MD Safety Management and generously hosted by Leica Geosystems at their Head Office in Milton Keynes.  TSA Members enjoy this free event every year, with legislative updates and news followed by a more in-depth focus on a particular subject.
The topic for the day was 'The importance of 'Wellbeing' in shaping Health & Safety Management Systems' – perhaps not the most attention-grabbing subject for busy surveyors, but it proved to be an absorbing and challenging topic that got the attention of everyone present.  While safety seems to be improving somewhat, the 'Health' side of H&S is seeing an increase in adverse performance.  Some shocking statistics were presented throughout the day, such as men working in the construction industry being SIX times more likely to die from suicide than fall from a height.
Members were taken through steps to help identify what a 'Wellbeing Programme' might look like – with benefits for both employees and employers, with  a reminder that good health – both physical and mental – equals good business.
After networking over lunch (with fruit and cake in equal measure!), members worked in groups to tackle a Wellbeing Workshop with Martin and Geoff in full role-play mode.  Everyone gathered together for a final Wellbeing Audit, with some thorough and tough questions, before a final summary and answering any questions.
Feedback from attendees:
"Another helpful H&S seminar……very informative!"
"We always come out of it with something that we then implement into our business, no matter how small or trivial it may seem."
"A good informative day."