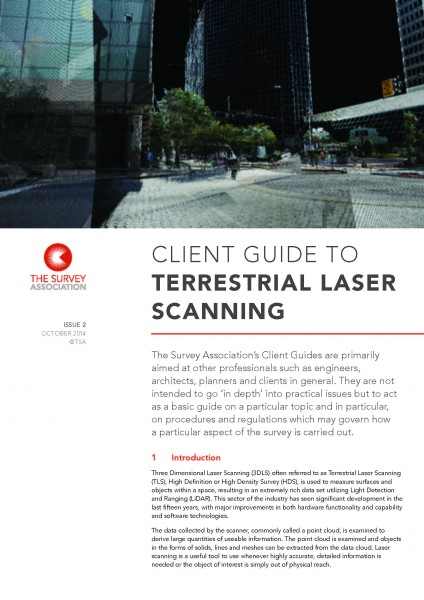 TSA has published a revised Client Guide on Terrestrial Laser Scanning.
This Client Guide was updated to help professionals understand the latest developments of Terrestrial Laser Scanning (TLS) and covers the concepts of laser scanning, the generated point clouds and the applications of the surveyed data.
The guide concludes with the processing and delivery of the scanned data and the factors to consider when commissioning a laser scanning survey.
Download this FREE Guide HERE.