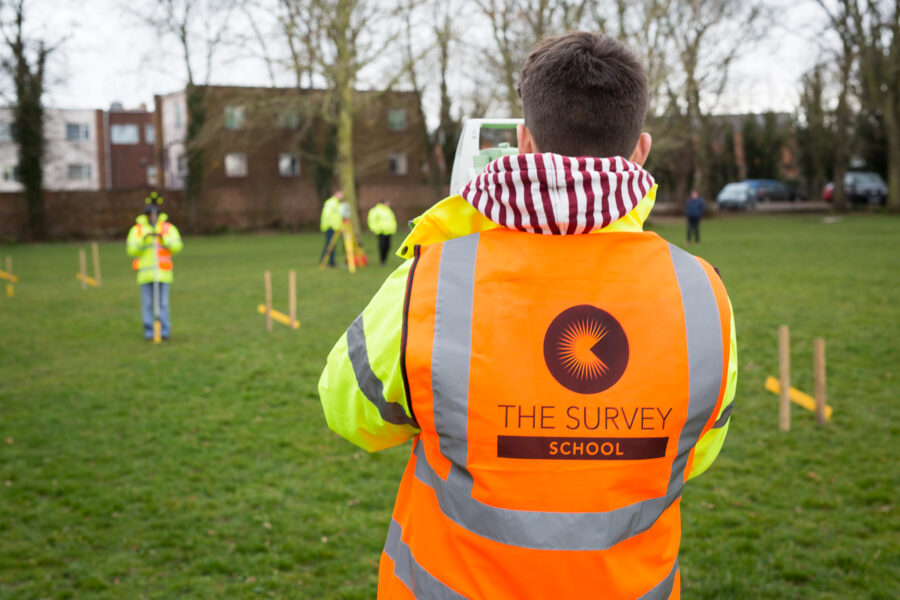 As the academic year comes to an end and exams are finished in schools, colleges and universities across the country, what career opportunities are there in the world of surveying?
Surveying represents a fantastic opportunity for anyone interested in the built environment, who is looking for a challenging, varied and rewarding career. Take a look on our website at the diverse range of jobs available and see our guide to surveyor grades and salaries here.
Regardless of the stage of education you have achieved, there is a range of routes into the profession. Find out more about these here https://www.becomeasurveyor.com/
Surveying for school leavers
If you have left school with GCSEs in Maths and English, you can look for an opening as a trainee surveyor. As a trainee surveyor, it may be useful for you to start learning to drive as soon as you can as owning a clean driving licence will increase your employability. There is still quite a backlog of driving tests and a shortage of driving instructors to provide lessons so it's worth finding an instructor and booking your theory test to start the process as soon as you can.
The high cost of university courses, coupled with soaring cost of living may mean more school leavers decide against university or consider delaying going until they have some money saved. An apprenticeship is one way to earn while you learn a trade. Go to our website to see a selection of the latest apprenticeship listings.
Anyone who has left school this summer having completed their A-levels can seek out a position as a trainee surveyor. A Levels in Maths, Science or Geography would be useful, but are not essential. Surveying apprenticeships are also available and again, our website is a good place to look for availability.
Whether you left education following GCSEs or A Levels, go to TSA's Surveying Course to find out more about undertaking professional training that was created specifically by TSA for the development of new entrants into the Geomatics profession. The course is designed to supplement experience gained from employment and to broaden practical experience further. The course is broken down into six two-week blocks spread over two years.
Of course, if you are considering university as an option for this autumn or next year, there are a number of surveying or geospatial-related degrees out there. The UCAS website is a good place to start your search.
For those who have graduated university this year and may be undecided as to their next best course of action, looking for a position as an assistant surveyor could represent a great opportunity or there are a number of post-graduate qualifications that you could study for too.