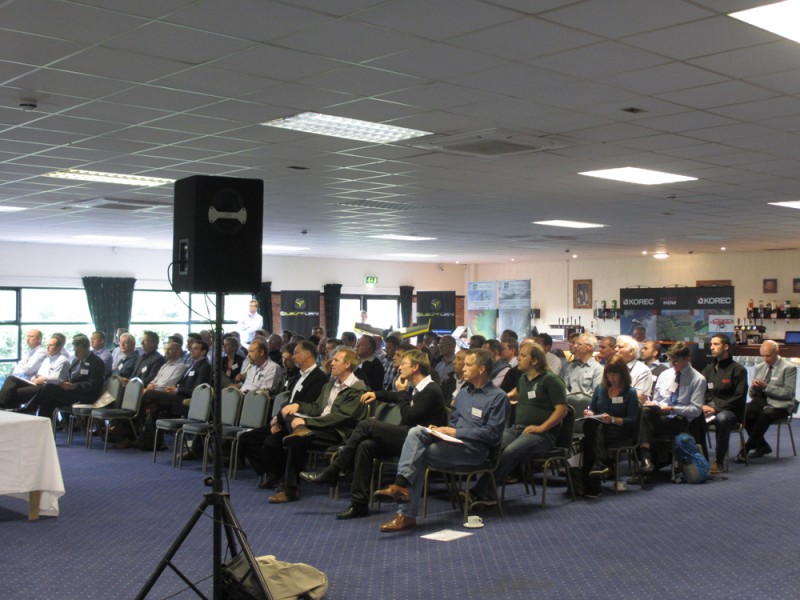 In partnership with English Heritage, TSA ran a one-day Conference on 12th June, using the spacious Newark Showground as the venue.
The focus of the day was UAVs (Unmanned Aerial Vehicles) and a comprehensive look at how this new technology is used as a tool for surveying.
TSA opened this event up to non-members and this proved to be a very popular move with almost 100 people present.  Eight companies took Exhibitor space to showcase their wares; Trimble, KOREC, Pix4D, Geoinformation Group, Gubua Group, Low Level Earth Observation (Operations) Ltd, KaarbonTech Surveying and QuestUAV.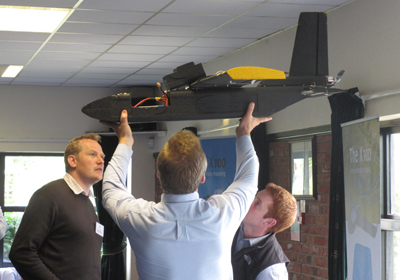 The agenda covered the pressing topics of Regulation and Accreditation first, which was surely the only place to start with so many unanswered questions.  Gerry Corbett from the Civil Aviation Authority, followed by Tor Erik Djupos from Trimble, talked at length in an engaging session which resulted in a lot of those questions being asked – and answered.
A specially recorded presentation by John Palatiello of MAPPS (Management Association for Private Photogrammetric Surveyors) gave delegates the latest in the situation with legislation with UAVs in the States.
KOREC and Pix4D shared the session 'Equipment and Software' between them, followed by a lively discussion before lunch.
Delegates enjoyed a delicious lunch, benefitting from yet more networking time and the room was buzzing.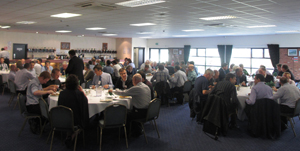 The weather was always going to be the most unpredictable element of the day, but Trimble managed to brave the gusty winds and demonstrated the flying abilities of the Gatewing X100.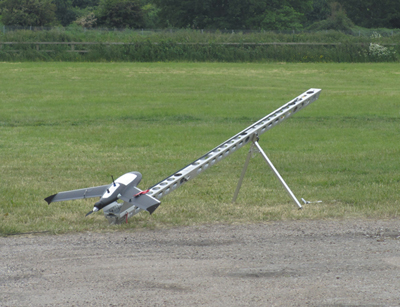 The last session provided three Case Studies, from Trimble, Sky-Futures and the Geoinformation Group before the day wrapped up with a general discussion.
The feedback from the attendees has been excellent with everyone finding the day worthwhile and many asking when we will be holding another.  Keep checking the Events page on our website and book early!
"It answered many burning questions for all that attended and provided a very good insight from all sides of the industry, not just the manufacturers."
"Superb venue, really well organised and some excellent speakers made this an enjoyable and very informative day."
"I thought the programme, exhibition, venue and overall organisation by TSA was excellent."
"A really good overview of all aspects of UAVs from legislation to practical examples."
"Good summary of where the UAV sector stands currently, along with possible problems and opportunities."
"Very good day with quality content."