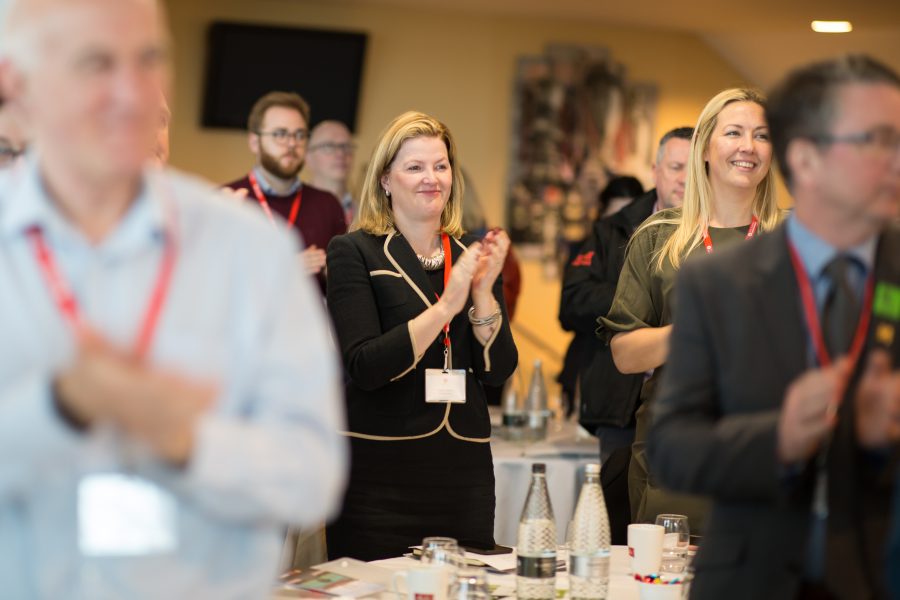 Welcome to new TSA Members
"We decided to join TSA as it will give our clients the confidence that we undertake and follow our work to industry guidelines and best practices. It will also enable us to communicate and share our experiences with fellow colleagues; helping to drive the profession forward."  Stephen Hurp Evolution Surveys MD and owner.
The latest crop of TSA Member companies includes, Rock Power Connections Ltd, Amber Utilities Ltd, Castle Surveys Ltd, Cloud 10 Ltd, and Evolution Surveys Ltd. The full list of TSA Members can be viewed here.
Based in Shropshire, Evolution Surveys Ltd was established in 2014 and specialise in topographical, hydrographical, measured building and volumetric surveys throughout the UK and abroad if required.
Established in 2010 in London, Cloud 10 has brought together a wealth of experience from measurement backgrounds to service a broad spectrum of industries from architectural services to motorsports to film and television.
Director Ed Thomson said, "We believe that membership of The Survey Association shows our commitment to both our clients and the surveying community, and that we aim for and achieve, the highest standards."
Rugby-based Amber Utilities Ltd offers a wide range of surveys individually tailored to meet the needs of clients and their clients' client.
Director Ross Morley commented, "I would like to thank The Survey Association for granting us full membership. We are very lucky to already know many of the existing members and are looking forward to getting to know many others.
"As a relatively newly established company we feel that we will benefit from the very helpful services that the Association has to offer," he added.
Rock Surveying, part of Rock Power Connections, is an award-winning company, specialising in new connections and upgrades to the electricity distribution network. Based in Worcester, Rock Power Connections offer nationwide coverage for clients.
The surveying team – who specialise in operating in high-risk environments – principally provide underground utility, topographical surveys and concrete scanning but also offer other services such as CCTV and ground investigation.
"We chose to join TSA because of its reputation in the surveying industry," said Survey Manager, Anthony Onyeogo. "Rock Surveying takes pride in our work and believe being part of TSA keeps us aligned and up to date with industry best practices," he added.
Places can be booked on two new specialist short courses at The Survey School.  Commencing in December, 'Beyond wellies and waders' is a two-day Hydrographic Survey (Inland) Course, designed to boost learners' understanding of the inland waters hydrographic process and delivery.
The course content introduces the core values and basic principles of Hydrographic Surveying, with the emphasis on inland waters and the Environment Agency National Standard Technical Specifications for Surveying Services.
Revit for Geomatic Surveyors, another two-day course, run in association with GCF Design Limited, covers the fundamentals of Revit in relation to reality capture and measured survey modelling.
The course takes students from project setup through to generating 2D and 3D deliverables from reality capture or measured survey data. Taking captured data, either from laser scanning or measured survey, the course explains how a surveyor works with Revit to generate, annotate and present 2D outputs and 3D models.
Costs on all courses are heavily discounted for TSA Members.  For full details of all courses visit the School website.
TSA runs a portfolio of free business and technical seminars for Members throughout the year, as well as popular themed Conference events featuring expert speakers from the survey profession. See Events for details of all forthcoming TSA events.
Would you like your company to be featured on the TSA blog?   You can get involved with our campaign to highlight our Member companies and what they do – whether you have been in Membership for years or have just joined.
Why not get in touch and tell us why you value your membership of TSA and how membership is helping your business. We'd love to hear from you! office@tsa-uk.org.uk