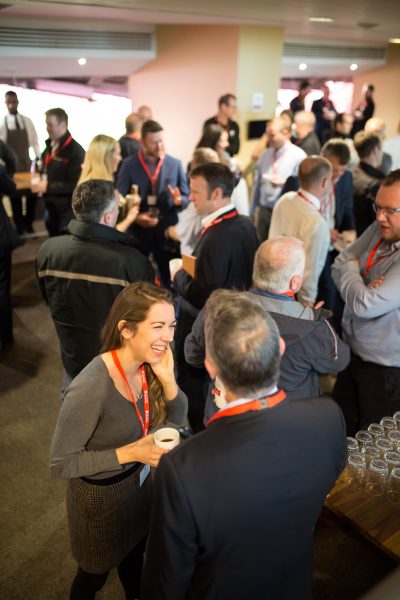 "Our professionalism and expertise is recognised by TSA, which can only lead to even more development and greater things for our company. We are proud to be a member of such a reputable association."
Stella Karras-Brown, Company Secretary, Scope Surveys
New TSA member companies, now in full membership include Scope Surveys Ltd, Ridgeway Surveys Ltd and Advanced Site Engineering Services Ltd. The School of Geographical and Earth Sciences at the University of Glasgow is the latest Academic member, Microdrones GmbH, Germany, a new Supplier member and Glanville Environmental Ltd, has Affiliate membership.
The full list of TSA Members can be viewed here.
Based in London, Scope Surveys Ltd operate nationally throughout the UK and overseas if required. With experience working in the residential, commercial and highway sectors, services include, 2D and 3D Topographical surveys, GPS, Volumetric, Utility, UAV, Measured Building, 3D laser scanning, 3D modelling, BIM, Boundary disputes, Site setting out and Movement Monitoring.
TSA looks to actively support all educational routes into surveying and Academic Membership is offered to establishments offering a survey-related qualification.
At The School of Geographical and Earth Sciences at the University of Glasgow, students can follow a number of RICS and CICES accredited postgraduate programmes across the field of geospatial science.
These include courses in Land and Hydrographic Surveying, GIS, and Cartography. There are part time and work placement options available, as well as routes for professionals with no first degree to obtain a postgraduate qualification.
William Kelly, Lecturer at the School commented, "The University of Glasgow has joined TSA to be a part of an important professional network. We look forward to working with TSA in the effort to maintain and develop standards in the surveying profession."
Glanville Geospatial Services was founded in 2017, initially to support the civil engineering and wastes management services of Glanville Environmental. The geospatial business unit quickly thrived in its own right, winning high profile project work from major organizations across the South West and Wales, including South West Water, Exeter University and Bristol City Council.
Its complete portfolio of geospatial services includes 3D laser scanning, topographic surveys, utility surveys, hydrographic surveys, UAV (drone) surveys and BIM modelling.
"It's a huge honour to have attained membership of The Survey Association," commented Alex Langley, Head of Geospatial Services at Glanville. "We have invested strongly in our technology, people and processes, and it's a great testament to receive this endorsement of our professionalism and service quality."
More than 1500 businesses worldwide trust Microdrones. Since 2005, a passionate team of aircraft engineers, software developers and payload integration experts have led the market for professional drone applications.
Sion Rowlands, European Sales Manager, Microdrones GmbH said, "Microdrones are a fast growing solutions provider and need to communicate with industry directly. Membership of TSA provides the ideal platform to meet and share ideas with geospatial experts."
TSA runs a portfolio of free business and technical seminars for Members throughout the year, as well as popular themed Conference events featuring expert speakers from the survey profession. See events.
On 6th November 2019 TSA will be running a free seminar with for members with Health & Safety, Employment Law & HR Experts, Citation.  The seminar will focus on Employment Law in relation to Brexit.  Members will be invited to register for this in early October.
Would you like your company to be featured on the TSA blog?   You can get involved with our campaign to highlight our Member companies and what they do – whether you have been in Membership for years or have just joined.
Why not get in touch and tell us why you value your membership of TSA and how membership is helping your business. We'd love to hear from you! office@tsa-uk.org.uk