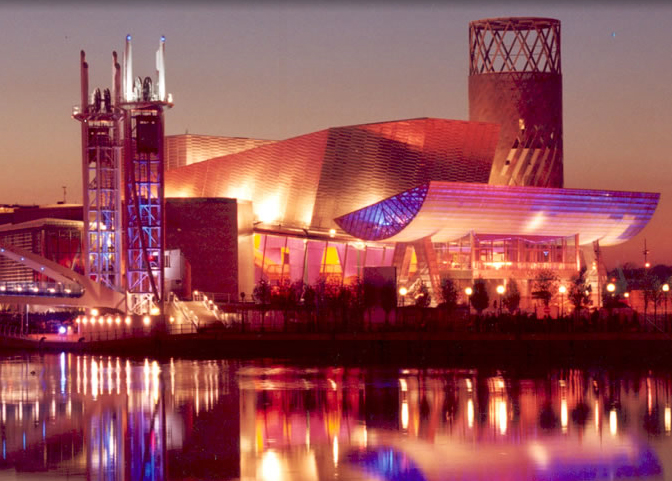 TSA held its 34th AGM on 2nd April, at the Lowry Centre in Manchester.  We try to make each event as engaging as possible and decided to hold this alongside GeoDATA.
An above-average number of members attended, with some having to battle through whatever the transport system could throw at them.  The AGM formalities were chaired by TSA President Graham Mills, who announced the composition of the new Council.  Mark Combes will serve as Vice-President and we also welcomed Olivia Masters, Oliver Viney and Nick Hampson as newly elected Council Members.  TSA's PR initiative for 2014 was discussed with useful comments from members.
The 2014 President's Award was given to John Furniss of Malcolm Hughes Land Surveyors.  John has formally stepped down from Council after serving for 19 years – a record-equalling achievement.  In that time, he has been President on two separate occasions and chaired both the MIA and Finance Committees while also serving on PR.  His contribution to the enduring success of TSA cannot be overstated and he will be missed.  As John was unable to attend the AGM, Nick Hampson from MHLS accepted the Award on John's behalf.  Our thanks go to Lockton for their continued sponsorship of the Award.
The AGM then formally closed and the discussion on the subject of 'Stolen Equipment and what TSA is doing about it' kicked off.
Barry Mudie from the Met Police was first up, with an engaging and revealing presentation on the realities of crime prevention.  Chris Harrison from DATATAG followed, outlining the new security systems to protect survey equipment.  This scheme is approved by TSA and members enjoy a discount – read more about it HERE.   Tim Badley from Leica Geosystems and Dave Bennett from Topcon both covered how their companies deal with the security of survey equipment.  The insurance angle was then provided by Andy Barton of Jelf – who run the 'SurveySure' insurance scheme, an exclusive scheme for TSA Members.
The speakers were then invited to form a panel and they took numerous and wide-ranging questions from the floor.  The discussion was of enormous benefit as members seized the opportunity to get some answers.  The overall message from the day was – have a crime prevention strategy!
As ever, lunch provided a great opportunity for members to network and visit the stands at the GeoDATA show.  The feedback has been very positive and we urged members to put the next event in their diary – the Discussion Group on 12th November in Bristol.  If you are a TSA member and have never been to an event – don't be shy, you will get a warm welcome!  If you would like to know more about joining TSA, then please don't hesitate to get in touch with us.