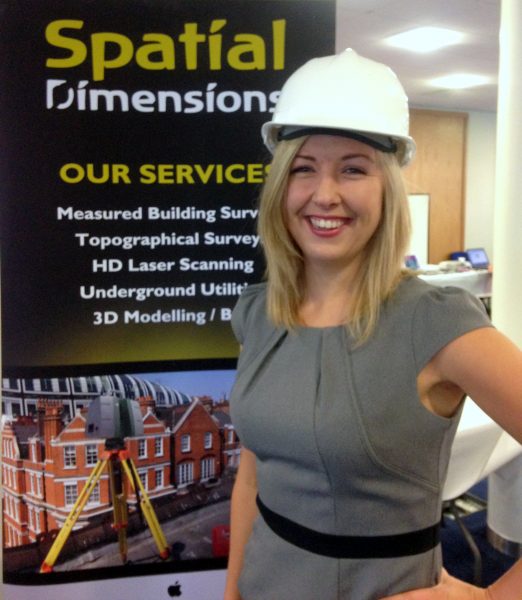 Claire Fenwick, MD of Spatial Dimensions has won a prestigious honour at The European Women in Construction & Engineering Awards.
At a glittering ceremony at the London Hilton, Park Lane, Claire was named Best Woman Land Surveyor in Europe and collected her award in front of more than 650 leading industry professionals.
Now in its fifth year, this distinguished European competition recognizes and celebrates the achievements of women working in construction, engineering, and architecture
Claire Fenwick said, "I am absolutely thrilled to be recognised as the best woman land surveyor in Europe by a diverse range of construction industry experts, at the top of their respective fields. The competition for the award was very tough and I was up against several outstanding women, all of which work for some of the largest surveying companies in Europe."
This year's WICE Awards involved an unprecedented level of participation, attracting over 430 nominations from France, Spain, the Netherlands, Chile, Italy, Ireland Turkey, and the UK.
The winners were decided following a rigorous judging process by a panel of 69 senior executives and highly regarded industry experts who assessed initial entry submissions, before conducting an extensive review of the entrants.