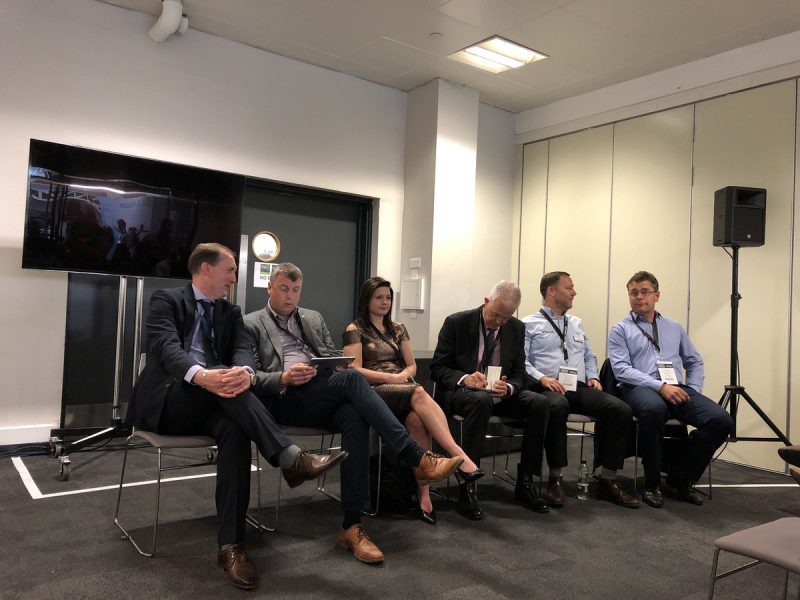 A multi-layered approach needed to combat equipment theft
TSA seminar at GEOBusiness highlights the need to report every incident
Manufacturers, insurers, security experts and crime fighting professionals, brought together by The Survey Association (TSA), are calling on all owners of survey equipment to report every incident of instrument theft, regardless of whether they are TSA members.
An agreement between TSA and SmartWater, sponsored by the leading manufacturers already allows all survey companies to report full details of equipment theft via a dedicated portal, but more needs to be done they say. https://www.tsa-uk.org.uk/equipment-theft/
While the number of incidents logged by SmartWater in the last 12 months was 58, the theft data from just one of the manufacturers in the same period was in excess of several hundred, indicating a wide gap in the reporting of theft and a further need to better educate customers.
SmartWater analysts and the police rely on comprehensive data to identify crime hot spots and mount operations that will disrupt organised criminal activity and recover stolen property
TSA Secretary General Rachel Tyrrell said, "The discussion was very constructive and as one delegate suggested, all survey businesses should have a clearly defined theft reporting process as company policy. This should involve SmartWater, the police, the manufacturers and insurers to ensure the correct and most helpful flow of information."
Representatives from Leica Geosystems, Topcon and Trimble at the seminar outlined the different tracking devices, immobilisers and pin code systems developed to make instruments less attractive to thieves.
Tracking systems are proving effective, assisting the police to recover stolen equipment and apprehend criminals, although one manufacturer reported that customer take-up is at present only 20 per cent, despite recent successes.
Delegates also heard that pin codes have only been activated by less than 10 per cent of customers.
Seminar chairman and TSA Council member Oliver Viney commented, "This is a wake-up call for the whole surveying profession. Insurance premiums and excesses are rising, and it is a concern that only a handful of underwriters are offering policies that are fit for purpose."
"We are keen to spread the message that you don't have to be a TSA member to report equipment theft via the portal on our website. It is our responsibility as users to do as much as we can to deter thieves by using the protective technology available and provide the flow of quality intelligence that leads to arrests."