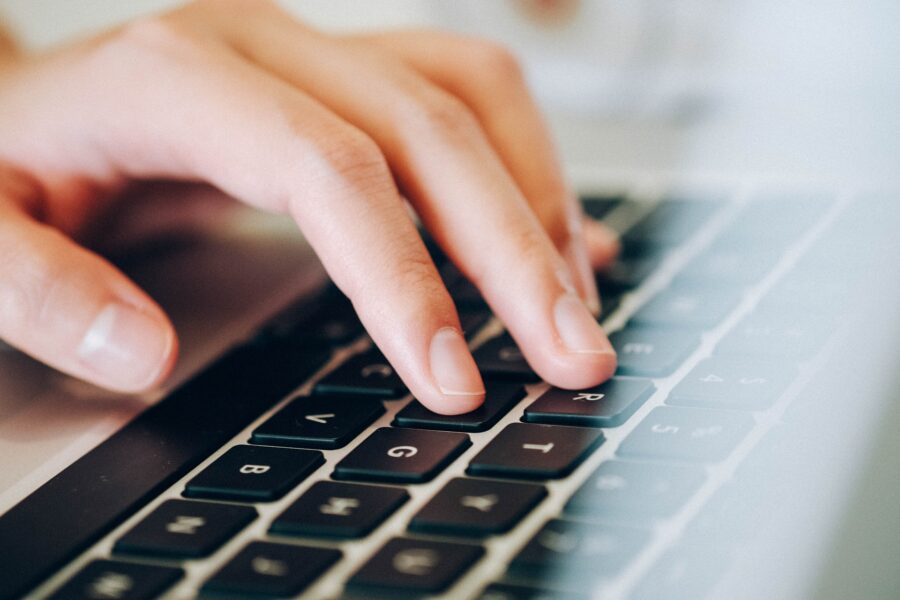 Designed to promote good PR (public relations) for businesses, a press release is the perfect way to promote your company, its products and services to a much wider audience. This is a written statement that is sent to journalists to either grab the interest of, inform, or entertain their readers, such as regarding something new, significant or timely about your business.
If you have some business news you would like to share with the surveying or business community, read our advice below for creating the perfect press release to boost your PR:
What's the story?
What is your press release about? Are you launching a new service, celebrating an award win, partnering with a charity, hosting an event, or announcing a business acquisition? Once you know what your story is about, start with an attention-grabbing title – something which sums up your press release whilst hinting to what the story is behind it.
When creating the press release, it's important to keep 'who', 'what', 'why', 'where', 'when', and 'how' in mind. Depending on the nature of your business news, these should consider:
Who is the focus of your press release and who will it benefit?
What is new or what is the news you are announcing?
Why are you announcing it now?
Where: where is your company based or where is the event happening?
When: when will the new product or service be available or when will the event happen or when will the new appointment start from?
How: How did this develop?
These should all be summarised in the opening paragraph to ensure you provide all the relevant points of the story, to engage the journalist and reader from the start. The following paragraphs should then expand on these with further information.
You may also want to include a quote from a relevant person in your company to comment on the news, such as the director. You might want to include a quote from another company or person if the press release news involves them too. Always make sure you have the approval of anyone you have quoted before the press release is sent.
Don't forget to provide a call to action for the reader at the end of the press release, such as including some contact details and a link to your website for any interested parties to get in touch.
Every press release should end with the word '- Ends -' in bold, so a journalist knows when the information is complete. Also provide a contact person's name and email address, as well as telephone number, in case the journalist needs to get in touch for further details, but don't worry, this won't be published!
Picture perfect
A good quality photo (at least 1MB in size) is essential to accompany a press release. Name the file with your business name, and the names and job titles, where appropriate, of any people who appear in it. If you have several images, a maximum of four will suffice.
Where to send your press release
Once the press release is ready, it can be emailed (with the accompanying photos) to relevant news media. This could be to your local and regional news media, as well as specialist press such as particular trade magazines in your sector. If your news could have a wider impact on the rest of the country, it might be of interest to the national press too. You can also manually share press releases online across various platforms, reaching larger audiences than ever before. Contact details for who to send the press release to can be found on every publication's website.
Once shared by an online or print publication, your business news can be seen by hundreds – sometimes thousands – of people, which can be highly beneficial, such as for driving traffic to your website, as well as significantly increasing awareness of your business and services.
Speak to the professionals
If you need assistance with drafting the perfect piece of PR for your company, you might want to enlist the help of a PR specialist or marketing agency. Outsourcing your PR in this way will save you valuable time and can be a cost-effective way of reaching a much wider audience, using their large list of useful news contacts.
Keep it brief
If you do decide to work with an outside PR professional or agency, providing a brief detailing all you would like the press release to include is extremely helpful in making sure your PR will say everything it needs to. Some things to consider are:
What's your business' key messages for this PR? Is it business growth, staff or recruitment news, an award win, etc?
Who is your key target audience? Is the PR to target local press, and in which areas, or would this be a wider piece for national news, or trade-specific? Mention any news sources you would like to potentially feature in so they know specifically who to contact for you.
For further ideas and inspiration, take a look at our list of TSA members, to see what press releases they have been sharing to assist with your business news.